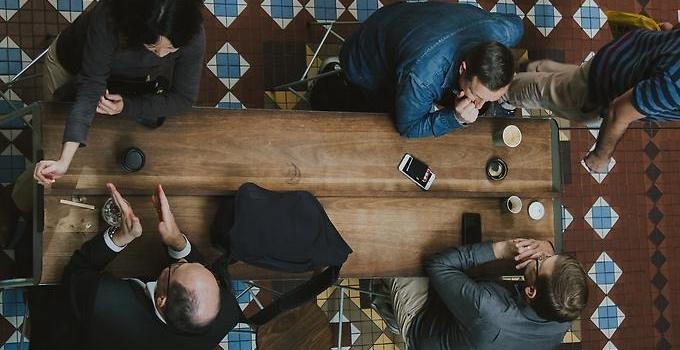 If you intend doing a placement in another EU country, you can apply for a Erasmus+ grant.
The placement needs to be arranged by you, and it should be approved and have relevance to your education. At the bottom of the page you will find some links to tips that could help you find a placement.
The following requirements are needed to be able to apply for funding:
That you are registered for full-time studies at the time of application and that you intend to graduate from the Swedish Defence University.
That your placement is approved by your programme or course coordinator.
That your placement is full-time for at least a minimum of three and a maximum of twelve months.
Where can I do a placement?
You can do a placement in companies, organisations and research and educational centres within the EU, including regions outside Europe belonging to EU countries.
You cannot receive funding via Erasmus+ for a placement at an EU organisation or any organisations funded by the EU.
If you are going to do a placement at a university, it should be clear in your application that you will be working there and not studying.
When the application period opens, you will find the application form via a link on this page. The application guide gives you step by step instructions on how to apply .
If your application is granted, the Swedish Defence University will sign a grant agreement with you.
You also need to sign an agreement known as a Higher Education Learning Agreement for Traineeships where you, your placement organisation and the Swedish Defence University agree on what the placement will contain.
The size of the grant varies depending on which country you will do your placement and how long it will be for.
For host countries with higher living expenses, the total amount is EUR 20.50 per day. These countries are Denmark, Finland, France, Ireland, Italy, Lichtenstein, Norway, the United Kingdom and Austria.
For the other EU countries, the amount is EUR 17 per day.
You receive 80% of the grant at the beginning of the placement period. You receive the remainder at the end of the placement and when all compulsory tasks have been completed.
If you terminate the placement early, the Swedish Defence University may demand a part refund of the grant.
You may not receive other funding from the EU or the Swedish Council for Higher Education for the same period.
In connection with the placement, you will perform two digital language tests: one before and one after the placement. You are tested in the language that is the main language of supervision during the placement.
You will have access to the language tests when your application has been granted.
If needed, you will be offered a language course online, after the first language test. The course is optional, and gives you a good opportunity to improve your language skills.