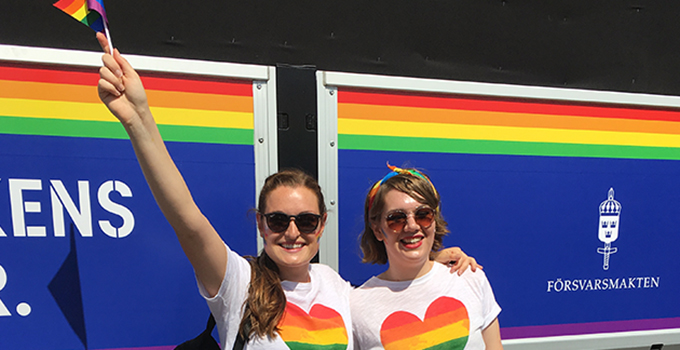 Stockholm Pride 2022 Aug 1–7 aug
The Pride Parade takes place on Saturday August 6 and the student unions and SEDU will go together with the Swedish Armed Forces and other authorities and organisations from the "defense family". As a student, you are welcome to participate in the parade together with the SEDU
The parade starts from Norr Mälarstrand, where it is easy to find our crew that has a large truck from the Armed Forces at the front. If you want to join the parade, you can pick up a t-shirt from the guard at FHS during Pride Week.
The parade starts at 13.00, please come in good time and bring your own flag and water if it is hot outside. Warm welcome.
Read more about the Pride Parade, Pride House and Pride Park at Stockholm Pride website.