Introduction day for new students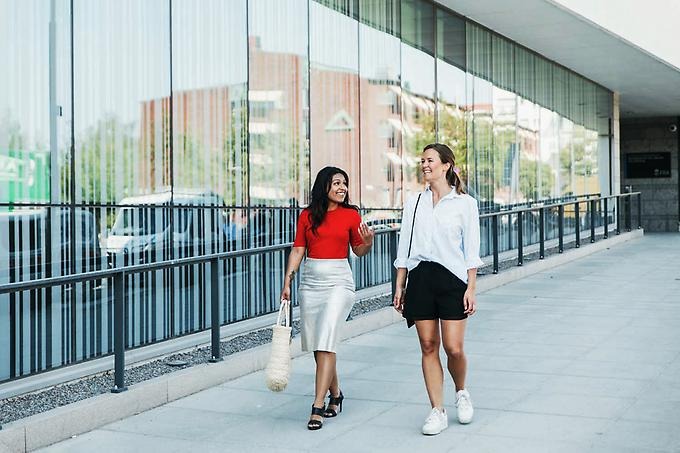 Welcome to the introduction day for new students, it takes place on September 2nd on campus. During the introduction day the University provides you with practical and academic information, as well as activities designed to help you settle in, meet fellow students and to get your bearings on campus.
Why should I attend the introduction day?
The purpose of the introduction day is to make sure that you feel at home right from the start. During the day, you will get practical information about your keycard, the learning management system, student account, student rights, where to turn if you have questions about your studies, and much more.
Meet the student union
The introduction day is also the start of the Freshers' Week, arranged by the student union at SEDU. Take the chance to familiarise yourself with our campus area and get to know your new coursemates!
Programme
Date: 2019-09-02
Place: Sverigesalen, Swedish Defence University, Drottning Kristinas väg 37. Underground station: Tekniska högskolan. How to get here (map)
TIME




From 8.30

Coffee

09.30

Welcome address by the Deputy Vice-Chancellor

09.50

Library and IT-services

10.10

Security




Break

10.35

Equal treatment and student support

10.50

The student union

11.10

Studies at SEDU - where do I turn?

13.00

Programme information for students admitted to the Master's Programme in Defence and Security Systems Development
Place: Gadd

13.30

Programme information for students admitted to the Master's Programme in Politics and War
Place: Leijonsköldska salen


16.00

Activities with the student union (food included)
More information about the event
Location:
Swedish Defence University, Drottning Kristinas väg 37