Registration for new students opens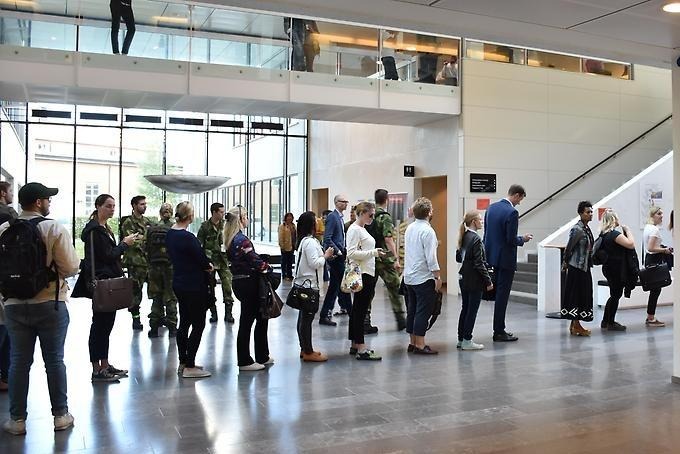 As a new student you need to register. Registration is mandatory and necessary in order for you to hold your place on the course or programme.
It is important that you state your email address during registration in Ladok in order to receive a student account (SEDU account)
The registration is open August 19—24, 2019
This is what you do to register:
1. Go to www.student.ladok.se and click on "Choose university to login"
2. If you do not already have an active student account at the Swedish Defence University, choose "www.universityadmissions.se". (If you already have an active SEDU acount, choose Swedish Defence University and use the SEDU account to log in. Then proceed to step 5.)
3. Click on "Proceed to login".
4. Type in your universityadmissions login details.
5. Choose the Swedish Defence University in the list of universities.
6. Listed under "Current education" and "Upcoming" you will find the courses and programmes you have been admitted to. Click on "Register" and confirm by clicking "Register me". When the course or programme ends up in the list under "Current", the registration process is completed.
Your student account (SEDU account)
Once you have registered, a student account (SEDU account) is automatically created. This account is used to log in to your email and student platform.
Username will arrive by email
You will receive your personal username via email to the email address you have stated during the registration on Ladok. It can take up to 24 hours after registration before the email arrives. If you do not receive the email, make sure to check your spam folder.
Collect password at HelpDesk on campus
To choose a password for your account, you need to visit HelpDesk on campus. Remember to bring a valid identity document.
More information about the event
Date:
Aug 19, 2019—Aug 24, 2019