Implementing the Women, Peace and Security Agenda: 20 years of National Action Plans
Implementing the Women, Peace and Security Agenda: 20 years of National Action Plans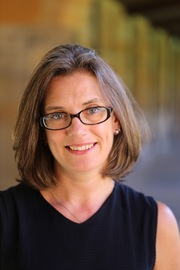 Professor Laura J. Shepherd, University of Sydney, gives a public seminar on the topic: "Implementing the Women, Peace and Security Agenda: 20 years of National Action Plans".
Laura J. Shepherd is researching gender, peace and security, focusing on the UN Security Council resolution on women, peace and security. Her research examines the promotion and implementation of the resolution on a global, national and local level.
Read more about Laura J. Shepherds research

No registration, limited capacity, please come early!
The seminar is held in english.
More information about the event
Location:
Swedish Defence University