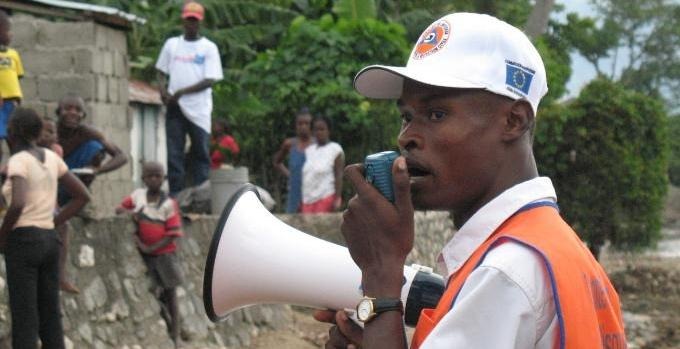 Resilience and disaster risk reduction – gaps between policy and practice
In a new book - Resilience in the Pacific and the Caribbean: the Local Construction of Disaster Risk Reduction – Simon Hollis examines why international development projects on disaster risk reduction often fail to implement one of their primary aims: to increase resilience in local communities.
States as well as international and regional organisations have either financed or implemented hundreds of development projects that aim to increase the ability of persons to be self-sufficient and respond effectively in times of disasters. However, the success of these programmes have been elusive.
"I argue that a reason for this limited success is due to a gap between global and local worldviews of resilience", says Simon Hollis, Senior Lecturer in Political Science at the Swedish Defence University.
Field research in the Caribbean and Pacific region
This is demonstrated empirically through a study of how Caribbean and Pacific islanders conceptualize resilience and risk. Simon Hollis has conducted field research in the Lesser Antilles in the Caribbean (Trinidad and Tobago, Grenada, Barbados, St. Lucia and Guyana), Polynesia and Melanesia in the Pacific region (Vanuatu, Fiji, Samoa, Tonga and New Zealand), as well as in Washington D.C and Brussels.
"I interviewed disaster managers and practitioners, ambassadors, representatives from international organisations as well as taxi drivers, artists, village chiefs, museum curators and others. The aim was to increase our understanding of how risk and resilience is understood by some of the major contributors of Disaster Risk Reduction (DRR) programmes as well as the main recipients of this type of development aid. These vital sources of information were complemented through an analysis of Pacific and Caribbean art such as poetry, prose, painting and music."
The Pacific and the Caribbean regions were chosen because they experience very similar types of natural hazards, such as storms, hurricanes and earthquakes, but experience these risks in very different ways.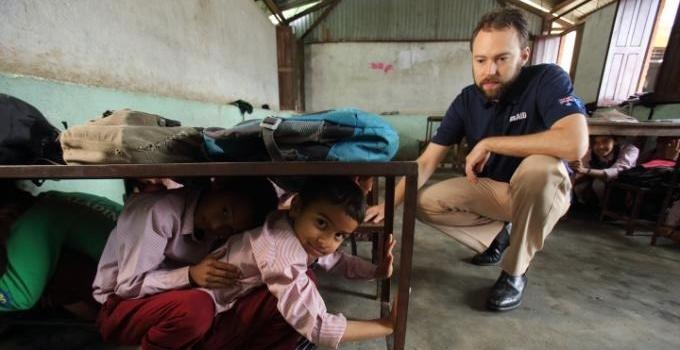 Person-oriented ethics of disaster resilience
Based on the outcomes of the study, Simon Hollis argues that the global advocacy of disaster risk reduction will remain inadequate until international organisations begin to prioritise a person-oriented ethics in their conceptualizations of disaster resilience.
"A person-oriented ethics of disaster resilience begins with our ability to recognize our corporal weakness and limitations as persons who occupy physical space in hazardous environments", he explains.
"This moves us to seek resilience solutions through relations with other persons with a sense of empathy and dignity. The appreciation of others' and one's own significance and worth – regardless of disability, ethnicity, sexual ordination or colour – contributes to social solidarity and a sense of belonging. This, in turn, provides a profound and fundamental basis for achieving meaningful resilience and challenges us to reflect and even rethink the dominant top-down, utilitarian and future-oriented approach to resilience expressed by many international development organisations."
Policy implementation and disaster risk reduction
The results contribute to existing research that examine policy implementation gaps, research on resilience, disaster risk reduction as well as risk perception.
"In society, it is my hope that the findings can act as a useful method for how international organisations and states design development programmes and projects in the future. It should encourage practitioners to be more self-reflective about the underlying knowledge and ideas that are transmitted through development projects and encourage them to consider how a person-oriented approach could improve the eventual outcomes of these programmes, says Simon Hollis.
Josefin Svensson