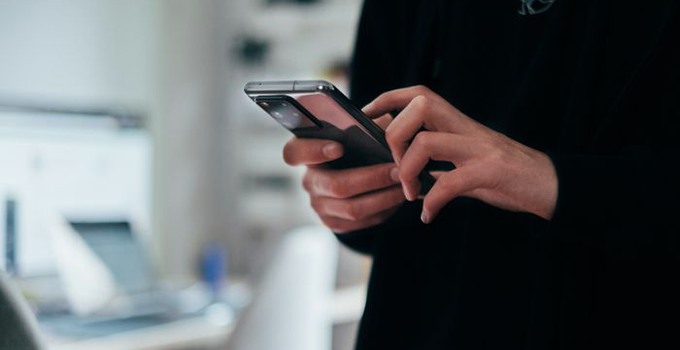 Why do Swedes consume content from Russian state-supported media channels?
Far from all Swedes who consume media from the Russian channels RT and Sputnik agree with the content of the narratives, and the motivations behind this type of media consumption vary greatly. This is the finding of a recent study published in the International Journal of Press/Politics.
Why do citizens of democratic countries consume media such as Russian RT and Sputnik - which are funded by authoritarian states - and how do media consumers respond to these messages? These are some of the questions posed in a recent interview study published in the International Journal of Press/Politics.
"This being an under-researched area, we wanted to take a closer look at why people access the content of these channels, and to what extent the content of the media is in line with the political views of the viewers and readers", says Charlotte Wagnsson, Professor of Political Science at the Swedish Defence University.
Many disagree with the Russian narratives
The study nuances the view of RT/Sputnik consumers, who have sometimes been "lumped together" in international research because of their focus on the over-representation of men and conservatives.
"Our study suggests that far from all Swedish RT/Sputnik consumers agree with the content of the Russian narratives, and that their motivations for watching and reading news from these sources vary widely. However, all consumers, regardless of their motivations, are at risk of being influenced, especially if they consume these channels repeatedly. Research has shown that Russian information influence can have an impact, both in terms of emotions and political views", says Charlotte Wagnsson.
Four types of media consumers
The results show that Swedish RT/Sputnik consumers can be divided into four main groups:
Establishment critics think RT/Sputnik and other alternative media are better than mainstream media.
The reluctant are sceptical about RT/Sputnik and other alternative media, but can't help but read because they still provide something, for example by covering topics that other media don't report on, or because they are quick to report on crime.
Media nihilists turn to RT/Sputnik and other alternative media because they believe that all media are equally bad. Since no media can be trusted, it is best to consume a bit of everything, they argue.
Observers seem to want to "keep an eye on the other side". They consume RT/Sputnik and other alternative media despite being critical of the content and believing that mainstream media is of higher quality. They are driven by a desire to keep track of what opponents think, for example to better understand them or to get an overview of the social debate.
Driven by different motivations
"This is consistent with previous research showing that German RT/Sputnik consumers are also driven by a range of different motivations, for example a desire to keep tabs on the other side in order to become better at arguing with opponents", says Charlotte Wagnsson.
The study was conducted between March and April 2022 with 43 Swedish RT/Sputnik consumers. In addition to the questions asked during the interviews, participants were asked to consider a large number of statements taken directly from RT/Sputnik reporting and from the broader general Swedish media debate. The analysis of this material was done using the q-method, which combines qualitative analysis with mathematical factor analysis. Here, the results point to three main groups of media consumers.
"The first group agrees with values defended in the Russian media, for example in terms of (negative) views on political correctness, gender issues and immigration", explains Charlotte Wagnsson.
The second group is more positive about immigration and gender equality, while the values of the third group can be identified as belonging somewhere between the first two.
"The third group also stands out for its hopeful outlook and trust in authorities. However, there are certain positions that unite all the groups, such as a disinterest in climate issues", says Charlotte Wagnsson.
Josefin Svensson