Book a tutorial in information retrieval
Do you want to learn more about how to search for information and what search tools are available in your subject area?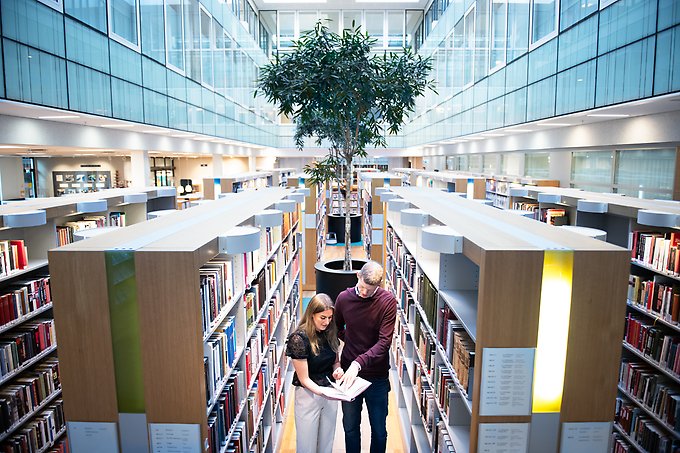 The Anna Lindh Library offers individual search guidance and tutorial for military and civilian students at the Swedish National Defence University. During the supervision, we focus on your independent learning so that you can continue working on your own afterwards. Below are some examples of what you can get help with:
Where can I search in previous research for my essay or similar tasks?
What is a scientific article?
How do I define my subject and find good keywords?
How do I get more relevant hits when searching databases?
Reference management in Mendeley
Welcome and book a tutorial with us on Fridays 12-3 pm or by appointment. You book the tutorial, either via mail and tell us what you want help with, or by a visit in the Info Point. The tutorial is booked at least 24 hours beforehand and is conducted through Zoom or physically in the library. The booking will generate a confirmation mail to you. We will then contact you about who will be your tutor and agree on location. Please contact us via alb@fhs.se to book your tutorial our via our chat if you have further questions.