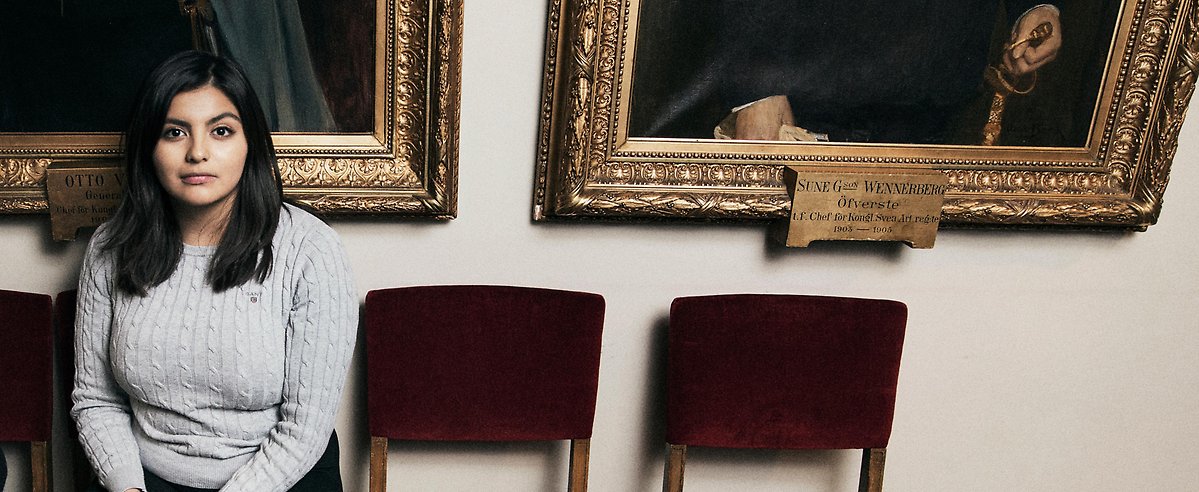 Welcome to the Swedish Defence University
A unique academic environment
Welcome new students!
If you have been admitted to one of our programmes or courses, here is a step-by-step guide to what you need to do before commencing your studies.
Masters of all
When Emma Henriksson began her search for an academic programme in peace and security, little did she think she would end up studying at a defence uni...
Politics and War - two-year master's programme
This master's programme will give you a deeper understanding of politics, security and war. You will increase your ability to independently and critically review, evaluate and analyse complex processes and decision-making. The programme gives you a unique knowledge profile and can lead to a civilian career as for instance an analyst in a public agency, the government, a ministry or a private company, nationally or internationally.