Critical Security Studies and Technology
This course provides an introduction to basic concepts and currents of ideas, contemporary problem formulations and various research approaches that are dominant in Critical Security Studies (CSS).
The course is focused on socio-technical perspectives where the interaction between people and technical systems is seen as intertwined with a variety of perspectives, norms and values that together form their own unique ontology.
Important areas
Important areas that will be discussed are social constructivism and its links to technology and security, securitization, feminist and postcolonial perspectives, surveillance technology and contemporary security issues such as sustainable development, the environment and technological innovations.
The course will provide the student with tools for analysing current issues in technology and security based on a critical theory.
Starting Term
Autumn Term 2023
Study Period
2023 week 45 - 2024 week 2
Requirements
Passed courses of at least 180 credits that include - at least 7,5 credits in the field of Defence, Crisis management and Security, - written thesis project including at least 15 credits, and knowledge corresponding to English 6 (English B).
Language of Instruction
The teaching is conducted in English.
Contact

If you have questions about the course, please contact the Study Counsellors.
You can reach us by e-mail: studievagledning@fhs.se
Discover the Swedish Defence University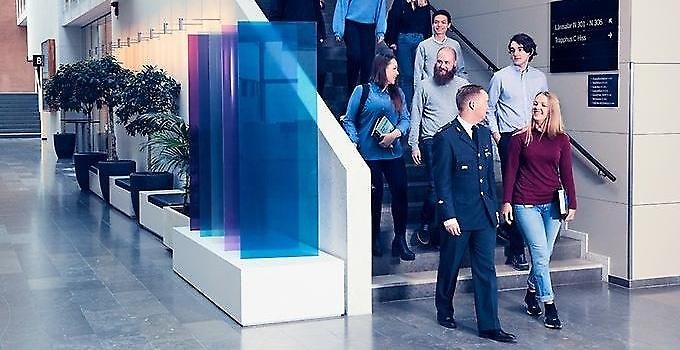 Studies at Swedish Defence University - a both civil and military university - offers a completely different experience compared to most other universities.