This course will give you a comprehensive introduction to the law of armed conflict or international humanitarian law with a focus on applying it in the context of current world events.
The course begins with a survey of the history and sources of this body of law and then explores the general principles and rules that govern the conduct of hostilities, the protection of victims of armed conflict and its implementation and enforcement. The course also examines the relationship of international humanitarian law with other bodies of law such as human rights law and international criminal law.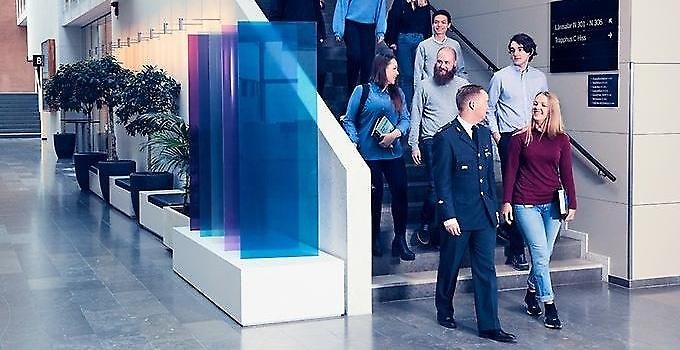 We educate tomorrow's officers in the Swedish Armed Forces as well as students aiming for a career in the civil sector. International efforts are increasingly characterized by interaction be...
Level
Basic level
Credits
12
Starts
Spring-21
Start week
Week 03
End week
Week 12
Requirements
The course International Law in Crises and Conflict (Folkrätt i kris och konflikt) or comparative studies.
Form of teaching
Normal
Location
Stockholm
Language
English
Study pace
100%
Department
Department of Security, Strategy and Leadership
Type
Stand alone