PhD Defence: Anna Hammarstedt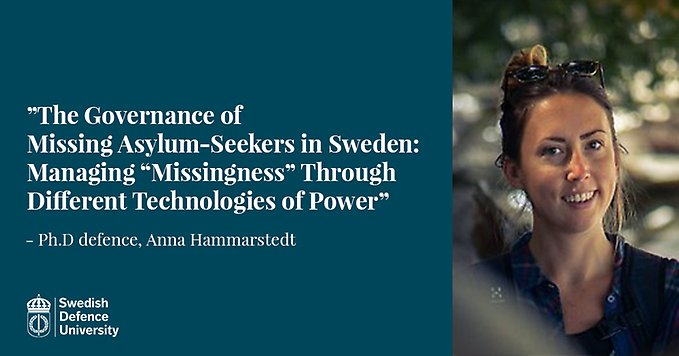 On January 21, Anna Hammarstedt defends her PhD thesis "The Governance of Missing Asylum-Seekers in Sweden: Managing "Missingness" Through Different Technologies of Power".
Anna Hammarstedt is a is a doctoral student in Political Science at the Department of Security, Strategy and Leadership at the Swedish Defence University. She is defending his PhD thesis at the Department of Economic History and International Relations, Stockholm University.
More information about the event
Location:
Stockholms universitet, Nordenskiöldsalen