PhD Defence: Peder Hyllengren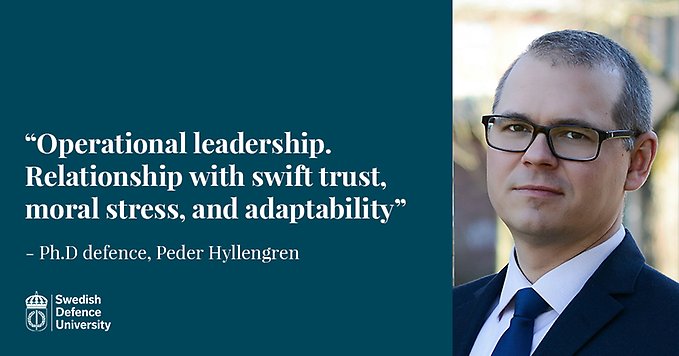 On October 26, Peder Hyllengren defends his PhD thesis "Operational leadership. Relationship with swift trust, moral stress, and adaptability".
Peder Hyllengren is an analyst at the Centre for Societal Security at the Swedish Defence University. He is defending his PhD thesis at the Center for Crisis Psychology, Faculty of Psychology, at University of Bergen.
More information about the event