Swedish Defence University to collaborate with National Defence Academy of Georgia
Swedish Defence University to collaborate with National Defence Academy of Georgia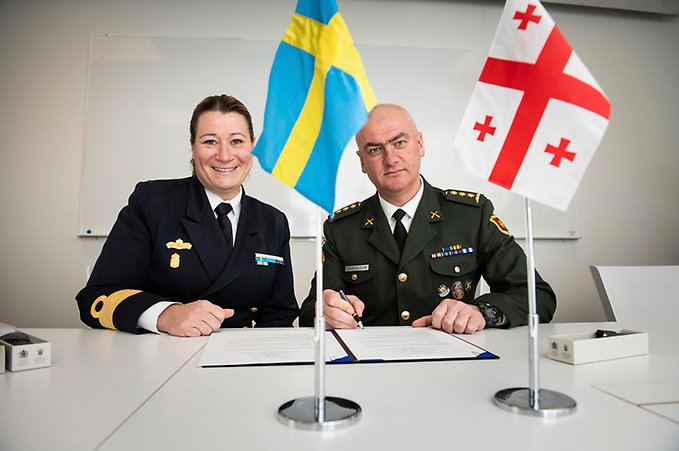 The Swedish Defence University will enter an academic collaboration with the National Defence Academy of Georgia. On 29 November a formal letter of intent was signed opening for several joint exchanges in education as well as in research. Total defence and hybrid warfare are areas of particular mutual interest.
On November 28-29 a delegation from National Defence Academy of Georgia (NDA), headed by its rector colonel Zaza Japaridze, visited the Swedish Defence University (SEDU). The purpose of the visit was to get an overview of SEDU education and research and to identify collaboration prospects.
– We are very proud to welcome the NDA and look forward to a close cooperation. There are several common areas of interest and similarities between our respective institutions, said Deputy Vice-Chancellor Ewa Skoog Haslum.
Wide cooperation
The suggestion for collaboration as laid out in the letter of intent ranges from teacher and researcher exchange, technical support and scientific meetings, to table-top exercises and joint exercises, such as Combined Joint Staff Exercise.
– This is a historic visit and the first opportunity for us to get to know each other better. The Swedish Defence University is an internationally very well-known defence university. I am very impressed by the presentations given by your researchers. You have very modern research approaches and I am convinced we will have a very fruitful collaboration, said Colonel Zaza Japaridze at the signing ceremony.
Similar challenges
Rector Japaridze stressed the similarities between the two countries:
– We are both small nations interested in small state defence and currently both are focusing on total defence issues.
During the visit, the delegation of four also got a chance to visit students and lecturers at the new Higher Officers' Programme.
The Letter of Intent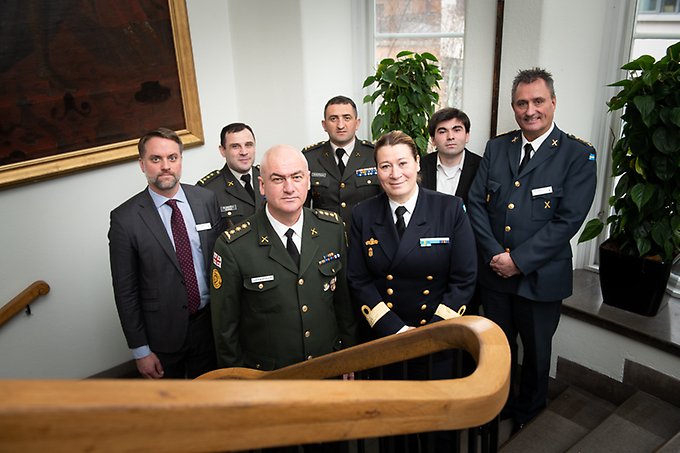 Published 2018-12-04 Updated 2019-07-23