Robert Egnell appointed Vice-Chancellor of the Swedish Defence University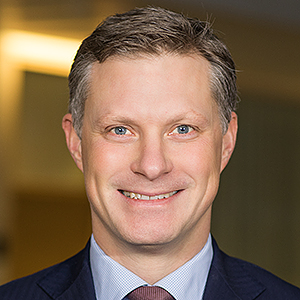 Robert Egnell appointed Vice-Chancellor of the Swedish Defence University
The Swedish Government has appointed Professor Robert Egnell as the new Vice-Chancellor of the Swedish Defence University. Egnell, a King's College, London alumnus and senior fellow at Georgetown University, is currently a Professor at the Swedish Defence University.
- I am convinced that Robert Egnell is the right person to lead the Swedish Defence University into the new era that the university has just entered with degree-awarding powers at all levels including master's and Ph.D. level, says Peter Egardt, chairman of the board of the Swedish Defense University.
Robert Egnell is Professor of leadership at the university and until February 18 he was head of its Department for security, strategy and leadership.
- It is a great honour to become the Vice-Chancellor of the Swedish Defence University. My predecessor, Romulo Enmark, has done an outstanding job of taking the university from a very difficult situation at the time to today's successful civil-military meeting place with both military and civilian education at all academic levels. We are doing extremely well, but we still have great potential to further strengthen our position both nationally and internationally. I look forward to taking on these challenges, says Robert Egnell.
Egnell will take up his new position on 1 April, replacing Dr. Romulo Enmark, who has been Vice-Chancellor since 2011.
About Robert Egnell
Robert Egnell (PhD London) is professor of leadership and head of the Department of Security, Strategy and Leadership at the Swedish Defence University. He is also a senior fellow with the Security Studies Program at Georgetown University. Previous positions include Visiting Professor and Director of Teaching in the Security Studies Program at Georgetown University, working as a senior researcher at the Swedish Defence Research Institute (FOI) where he focused his research on African Security, statebuilding, peace support operations and civil-military relations. Until June 2007 he was an assistant lecturer at the Department of Political Science at the University of Dar es Salaam, Tanzania, where he taught International Relations, conflict management and political science. Dr Egnell is also a captain in the Swedish Army reserves with operational experience from the first Swedish battalion in Kosovo in 1999-2000.
Dr Egnell's educational background includes a PhD (2008) and an MA (2003) in War Studies from King's College, London, a BA (2000) and an MA (2002) in literature at Uppsala University, and a BA (2002) in Political Science from Stockholm University.
Dr Egnell's research and expertise is best summarized with "the conduct and effectiveness of peace and stability operations". He has over the years has studied civil-military relations, counterinsurgency operations in Iraq and Afghanistan, peace support operations, state-building and security sector reform, gender in military operations, women in combat, as well as the connection between security and development.