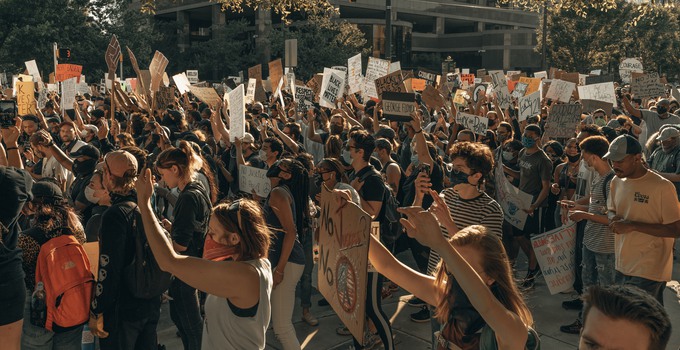 In his doctoral thesis, Håvard Rustad Markussen studies how our smartphones affect democracy and security and how the phones and the companies that manufacture mobile phones and apps, are actors in security issues.
Most of us agree that smartphones have had a major impact on our lives and habits. We keep our phones close to us day and night to the point where they have almost become an extension of our bodies.
"Essentially, our smartphone has become a part of us, and in this context, it is important to consider how it affects us in terms of security and democracy", says Håvard Rustad Markussen, Ph.D. student in political science at the Swedish Defence University.
In his thesis Smartphone security, The smartphone as a security device and the public/private production of security, he takes a closer look at how we can understand today's smartphones in a security context.
"Smartphones have become an important tool in the security sphere mainly because they can be used by both private companies and nation states to monitor and control individuals and populations, including by tracking people's movements using their GPS and Bluetooth signals. Anyone carrying a mobile phone is therefore also an actor in this regard", Rustad Markussen explains.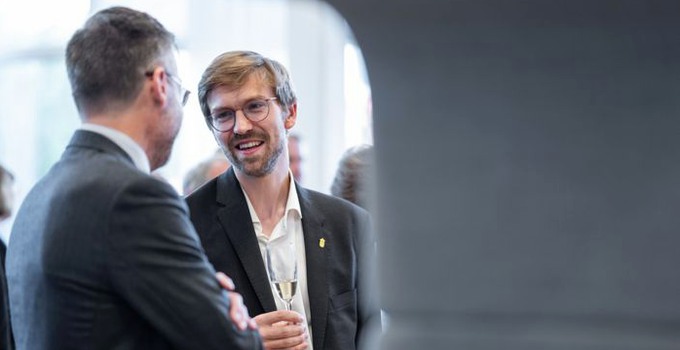 Smartphones as actors in the security sphere

He looks at the role of mobile phones in security situations and the policy implications of transforming the mobile phone from a consumer product to a security tool.
The thesis is divided into four articles, and the first one provides a background to the current intelligence and surveillance landscape. The following three articles explore the different roles of smartphones in security issues, using empirical analysis.
"I have studied the Black Lives Matter protests, the UK's Covid-19 track and trace program and Zelenskyj's communications using selfie videos, and I go on to analyze what different types of security behaviours (security practices) are made possible thanks to smartphones", says Håvard Rustad Markussen.
The Black Lives Matter protests as an example of resistance
The Black Lives Matter protests are an example of resistance to surveillance and control exercised by nation and commercial actors.
"This resistance is made possible because we have access to phones in our possession that do not belong to the traditional security actors, i.e. nation states or companies. It enables citizens to carry out active resistance against surveillance."
During the Black Lives Matter protests, resistance manifested when protesters live-streamed peaceful demonstrations and incidences of police brutality using their smartphones. Some people even manipulated their mobile data to make it more difficult for the authorities to monitor the protests.
Infection tracking app enables surveillance

The COVID-19 app in the UK is an example of surveillance, where the smartphone enables control exercised by the nation-state and the commercial actors that provide the technology.
"The use of smartphones awards big tech companies more power in security and defence policies of nation-states, because it is the companies that own and control the technology used. It becomes very clear in the example of the infection tracing app."
The UK government wanted to develop an infection-tracking app with centralized data storage, but Google and Apple, who participated in the development process, stopped it on privacy grounds.
"As a result, the nation-state had to adapt to the companies. This is neither good nor bad in itself, but rather a fact that we need to understand and take into account regarding democracy."
Zelenskyj's communication during the war in Ukraine

In his third study, Rustad Markussen analyses how the smartphone enables new ways of communicating and legitimizing a country's defence policy.
"In this study, I take a closer look at Ukrainian President Volodymyr Zelenskyj's communication during the Ukraine war, and how he finds new ways to create support for his policies through his smartphone videos."
More research is needed regarding the impact on democracy

Håvard Rustad Markussen highlights that further research is needed regarding the consequences when commercial technology is used as security technology.
"We need to learn more about the impact on democracy and how the increasing power of commercial actors affects political decisions."
Josefin Svensson
Publication
Håvard Rustad Markussen (2023): Smartphone security The smartphone as a security device and the public/private production of security.
Håvard Rustad Markussen defended his doctoral thesis on September 20, 2023, at the Department of Political Science and Law, Swedish Defence University.
Award-winning article about the Black Lives Matter protests
Håvard Rustad Markussen's article Conceptualising the smartphone as a security device: appropriations of embodied connectivity at the Black Lives Matter protests was awarded the CSoS ECR Outstanding Research Award 2023 by the journal Critical Studies on Security. It is awarded to researchers who are at the early stages in their careers and who have made an innovative and significant contribution to critical security studies.
More information about the award.

Pdf, 458.9 kB.
Page information
Published:

2023-09-22

Last updated:

2023-11-02