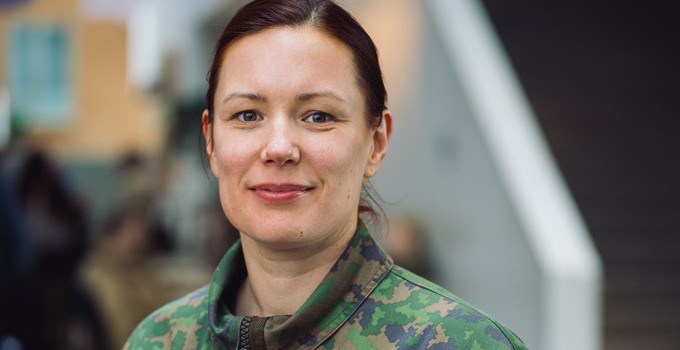 "Joint practice makes perfect together"
Jenni Bäck is a commander of the amphibious troops of the Finnish Navy and is studying the second year of the Finnish National Defence University's General Staff course. She was one of 320 Swedish and Finnish students who participated.
TEJO 23 – Training Event Joint Operations – was organised as a collaboration between the Swedish and Finnish defence universities. It is ultimately the importance of cooperation that Jenni Bäck highlights.
How important is it that Finland and Sweden conduct exercises together?
"We get to know each other, our different routines, and our work cultures better. Practice makes perfect. And joint practice makes perfect together. We definitely need to continue training together. We have a strong common interest in maintaining the image of a credible defence, and together we can create a stronger alliance."
What is the most important take away from TEJO 23?
"I will bring with me the camaraderie and the team spirit." Bäck continues, "One of the absolute best parts of the General Staff course exercise was meeting and getting to know my colleagues from Sweden. I hope to bring with me a group of reliable, professional, and skilled officers who I would like to continue to work with".
Page information
Published:

2023-04-27

Last updated:

2023-10-31