Robert Egnell
Vice-Chancellor, Professor, Directorate
Organisation
University Administration
Directorate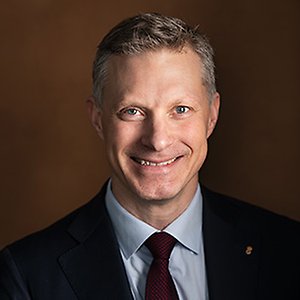 Engelsk beskrivning

Robert Egnell (PhD London) is Vice-Chancellor of the Swedish Defence University and a professor of leadership and command and control. He is also a senior fellow with the Security Studies Program at Georgetown University. Previous positions include being the Head of the Department of Security, Strategy and Leadership at the SEDU, Visiting Professor and Director of Teaching in the Security Studies Program at Georgetown University, working as a senior researcher at the Swedish Defence Research Institute (FOI) where he focused his research on African Security, statebuilding, peace support operations and civil-military relations. Until June 2007 he was an assistant lecturer at the Department of Political Science at the University of Dar es Salaam, Tanzania, where he taught International Relations, conflict management and political science. Dr Egnell is also a captain in the Swedish Army reserves with operational experience from the first Swedish battalion in Kosovo in 1999-2000.

Dr Egnell's educational background includes a PhD (2008) and an MA (2003) in War Studies from King's College, London, a BA (2000) and an MA (2002) in literature at Uppsala University, and a BA (2002) in Political Science from Stockholm University. Dr Egnell's research and expertise is best summarized with "the conduct and effectiveness of peace and stability operations". He has over the years has studied civil-military relations, counterinsurgency operations in Iraq and Afghanistan, peace support operations, state-building and security sector reform, gender in military operations, women in combat, as well as the connection between security and development.
Robert Egnell
Robert Egnell är rektor för Försvarshögskolan och professor i ämnet ledarskap och ledning. Han var tidigare chef för institutionen för säkerhet, strategi och ledarskap. Robert disputerade vid Department of War Studies vid King's College, London, 2008. Mellan 2012 och 2015 var han tjänstledig för att arbeta som Visiting Professor och Director of Teaching inom Security Studies Program vid Georgetown University. Innan han kom till FHS var han förste forskare vid Totalförsvarets forskningsinstitut (FOI) där han fokuserade på fredsfrämjande insatser, afrikansk säkerhet och civil-militära relationer. Dessförinnan var han assisterande lektor vid Universitetet i Dar es Salaam, Tanzania där han undervisade internationella relationer, statskunskap och konflikthantering.
Försvarshögskolan
Rektor