Marcel Mangold
Associate Senior Lecturer
War Studies
Organisation
Department of War Studies and Military History
Air Operations Division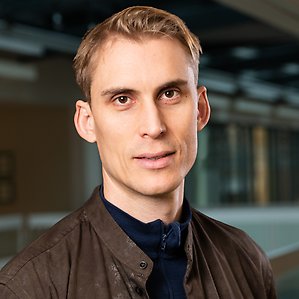 Engelsk beskrivning om dig själv

Marcel Mangold joined the Swedish Defence University in March 2020 as Assistant Professor in War Studies. Marcel obtained his Ph.D. in political science at Södertörn University College in 2018. During 2019 he held a position as a lecturer in political science at the Department of Political Science at Örebro University. He has also taught political science at Stockholm University. During his Ph.D., he spent two years at the Johns Hopkins University as visiting graduate student with a Fulbright grant.

Marcel's research at the Swedish Defence University is situated at the nexus of critical military studies, war studies, philosophy and methods related to aesthetics and ethnography. Main areas of interest are human dimensions in armed forces, as well as relations between armed forces, war and the environment/Anthropocene, but also a focus on materiality and space (notably air bases). In the former domain, the main theoretical interests are in the roles of affects, bodies, materiality and subject-formation/identity in armed forces and armed conflicts as well as in the formation of soldiers. Other domains of interest are how science and war relate (for example through ergonomics) and pedagogical topics in armed forces, both when it comes to the formation of specific military capacities and in the encounter between armed forces and environmental challenges.

Marcel has previously conducted genealogical studies on historical formations of efforts to shape and standardize democratic citizen habits in Sweden. He has also researched the spontaneous relations between place (with a focus on materiality, affects, bodily postures and movement in space) and the formation of democratic habitus in urban contexts in Sweden.
Marcel Mangold
Swedish Defense University
Lektor, biträdande