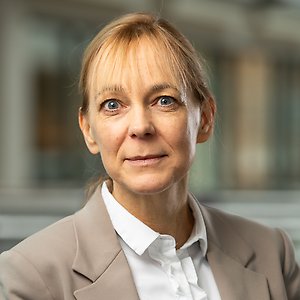 Malena Britz
Pro-Vice-Chancellor, Head of Research, Directorate
University Administration
Directorate
Political Science
Engelsk beskrivning om dig själv

Malena Britz holds a PhD from Stockholm University (2004) and is Associate Professor in Political Science at the Swedish Defence University, Pro Vice-Chancellor and Head of Research.

Her areas of research include different aspects of European security policy, Europeanisation, and Nordic co-operation. She has studied different aspects of security policy from defence industry policy, development of EU security and defence, European states' participation in international operations, as well as international aspects of civil protection.

- In my latest larger research project we studied decision-making in six European countries with regard to participation in international military operations, answering the question why do European countries participate in international military operations? The project resulted in the book European Participation in International Operations: The Role of Strategic Culture (Palgrave Macmillan).