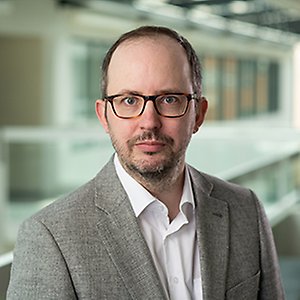 Tom Lundborg
Associate Professor, Senior Lecturer
Department of Political Science and Law
Political Science Division
Political Science
Engelsk beskrivning om dig själv

BA (Stockholm University), MscEcon (Aberystwyth University), PhD (Aberystwyth University)

Tom Lundborg is Associate Professor (Docent) of Political Science. Before joining the Swedish Defence University as Lecturer in 2015 he was Senior Research Fellow at the Swedish Institute of International Affairs.

In his research Tom draws on philosophy and history of ideas to study global and international political life. He is the author of the book Politics of the Event: Time, Movement, Becoming (Routledge, 2012), and has written numerous articles in journals such as European Journal of International Relations, Review of International Studies, Security Dialogue, and International Political Sociology.

He is currently working on several projects linked to two broad areas of research: (1) secret intelligence as politics and practice; (2) international life in the Anthropocene.