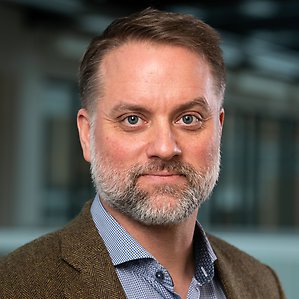 Niklas Nilsson
Associate Professor, Senior Lecturer
Department of War Studies and Military History
Land Operations Division
War Studies
Engelsk beskrivning om dig själv

Dr Niklas Nilsson is Associate Professor in War Studies at the Land Operations Division, Department of War Studies and Military History, Swedish Defence University. His research interests include international politics and security, hybrid threats and military operations and tactics. He has researched and published extensively on security and conflict in the post-Soviet space, with a particular focus on the Caucasus and the Black Sea Region.
Prior to joining the Swedish Defence University in 2017, he was Research Coordinator for the Swedish Network for European Studies and a Lecturer in International Relations at the Department of Government, Uppsala University.
In 2012-2013, Nilsson was a Fulbright Visiting Researcher at the Institute for European, Russian and Eurasian Studies, Elliott School of International Affairs, George Washington University. He has also spent longer stays as a Visiting Researcher at the Georgian Foundation for Strategic and International Studies, Tbilisi and at Kyiv-Mohyla Academy.
Nilsson received his PhD in Political Science from the Department of Government, Uppsala University in 2015, with the dissertation "Beacon of Liberty: Role Conceptions, Crisis, and Georgia's Foreign Policy, 2004-2012".
His publications have appeared in academic journals such as Cooperation and Conflict, Foreign Policy Analysis, Defence Studies, Demokratizatsiya and Ethnopolitics. See CV for a full list of publications.
His most recent publication is the edited volume Hybrid Warfare: Security and Asymmetric Conflict in International Relations (London: I.B. Tauris, 2021), co-edited with Mikael Weissmann, Per Thunholm and Björn Palmertz.