Ralph Sundberg
Associate Professor, Senior Lecturer
War Studies
Organisation
Department of War Studies and Military History
Strategy Division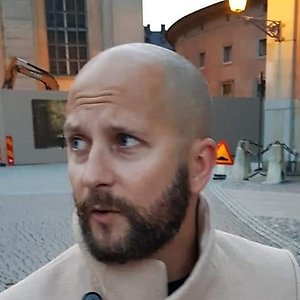 Engelsk beskrivning om dig själv

Associate Professor (docent)
Senior Lecturer of War Studies (FHS)
Researcher (Department of Peace and Conflict Research, Uppsala University)

Research fields:
Political psychology
Military Psychology
Peacekeeping
Conflict issues
Civil war complexity

Teaching areas:
Program Chair, Master's of Politics, Security, and War
Methods
Thesis supervision

Publications (selection):
Sundberg, Ralph, & Chiara Ruffa. (2021). "Measurements for the institutional cohesion dimension of the Standard Model of Military Group Cohesion.". Military Psychology.

Deglow, Annekatrin, & Ralph Sundberg. (2021). "To Blame or To Support? Large-scale Insurgent Attacks on Civilians and Public Trust in State Institutions." International Studies Quarterly.

Deglow, Annekatrin, & Ralph Sundberg. (2021)). "Local Conflict Intensity and Public Perceptions of the Police: Evidence from Afghanistan". Journal of Politics.

Sundberg, Ralph. 2020. "UN Peacekeeping and Forced Displacement in South Sudan". International Peacekeeping, Vol.28, Issue 2, 210-237.

Calissendorff, Love, Johan Brosché, & Ralph Sundberg. 2019. "Dehumanization Amidst Massacres: An Examination of Dinka-Nuer Intergroup Attitudes in South Sudan". Peace & Conflict: Journal of Peace Psychology, Vol.25, Issue 1, 37-48

Ruffa, Chiara, & Ralph Sundberg. 2018. "Breaking the Frame: Frame Disputes of War and Peace". Acta Sociologica , Vol.61, Issue 3, 317-332.

Sundberg, Ralph. 2017. "Change and Stability in Attitudes Toward Violence During ISAF Service". Military Psychology, Vol.29, Issue 5, 370-285.

Gustavsson, Gina, van der Noll, Jolanda, & Ralph Sundberg. 2016. "Opposing the Veil in the Name of Liberalism: Popular Attitudes to Liberalism and Muslim Veiling in the Netherlands", Ethnic & Racial Studies, Vol.39, Issue 10, 1719-1737.

Sundberg, Ralph, 2016, "Value Change and Stability in an ISAF Contingent". Journal of Personality, Vol.84, Issue 1, p.91-101.
Ralph Sundberg
Swedish Defense University
Universitetslektor