Possessing a broad and comprehensive collection we can call ourselves Sweden's leading library in the subjects of defence, foreign and security policies. We have books, electronic material and qualified knowledge not to be found elsewhere in Sweden.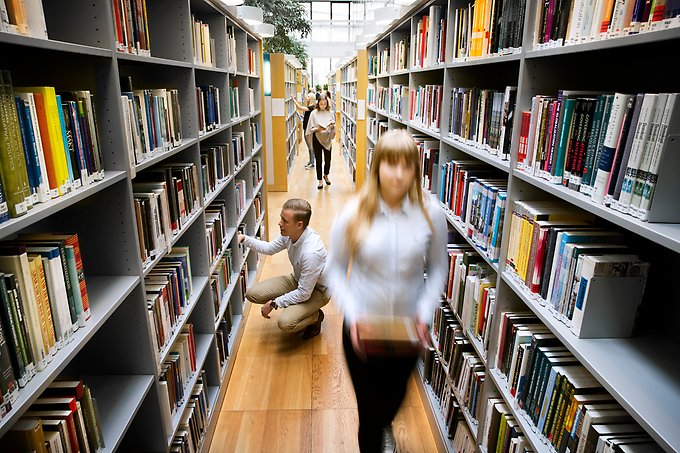 Specialisation and book collections
The Anna Lindh Library has a comprehensive collection of material in the areas of military science, military history, political science, security policy, leadership and information about countries. The items are on the shelves or in closed stacks at the main library.
There are about 180,000 volumes in the collection. Half of the collection is on the shelves on the main floor of the main library. The other half is in closed stacks.
To borrow books from the closed stacks reserve them in Primo or contact the library's information desk.
Catalogued material
Most of the library's collection can be found in Primo and the national library catalogue LIBRIS.
Much of the collection from the Army, Navy and Air Force Library is only found in the printed card catalogue. Contact the library's information desk for assistance in searching the catalogue.
The library's acquisitions
We are continually expanding our collection and supervise publication of books, databases and periodicals in our areas of interest. Purchases of electronic versions of periodicals and books are prioritised.
These are our complete guidelines for acquisitions

Pdf, 60 kB. (in Swedish).
Please suggest books, periodicals or databases that you would like the library to acquire.