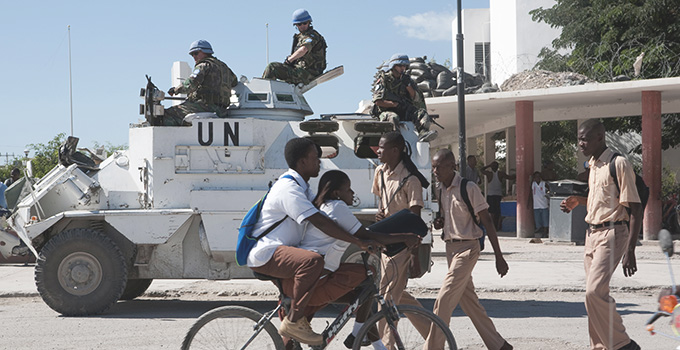 International Law in Crisis and Conflict
What challenges does international law face today, and how can it be applied in peace, crisis and war? How do Sweden, other states, international organisations and other actors interpret and apply international law in peace, in crisis and in war? Welcome to the course International Law in Crisis and Conflict.
During the course, you will learn the fundamentals of international law and the rules and principles of international law that are particularly important in crisis and conflict. The course is suitable for both political science and law students.
What can the course International Law in Crisis and Conflict lead to?
International law provides the basic legal framework for how states may, and must act and how the international system works. Understanding international law helps you understand how the international community handles today's most pressing issues.
An understanding of international law is a good basis for working in, for example, government offices, international and non-governmental organisations and think tanks. The course provides students with an understanding of various current issues and the international legal system.
Course content
The course is divided into two parts; the first part covers the foundations of international law and human rights, and the second part covers international law for conflict prevention and the law of military operations. Throughout the course, we use current situations as a basis for our learning activities. This highlights how international law develops in crisis and armed conflict situations today, and the role it plays in the international community.
The Foundation of International Law and Human Rights
In this module, we will review the sources and legal subjects of international law. We will cover the relationship between international law and national law, mechanisms for resolving disputes, different forms of liability, and how violations of international law can be sanctioned.
You will also discuss what human rights are, focusing on the rules that are particularly important in crisis and conflict, such as the right to life and the prohibition of torture.
International Law of Conflict Prevention and International Law of Military Operations
This module covers the legal principles that govern the use of force by states and the rules that govern armed conflict. We will cover the principles of distinction and proportionality and how they relate to human rights. In addition, we discuss the role of the UN Security Council in the collective security framework and states' right of self-defence.
Starting Term
Autumn Term 2023
Study Period
2023 week 35 - 2024 week 2
Requirements
Civics A and English B.
Language of Instruction
The teaching is conducted in English.
Contact

If you have questions about the course, please contact the Study Counsellors.
You can reach us by e-mail: studievagledning@fhs.se
Discover the Swedish Defence University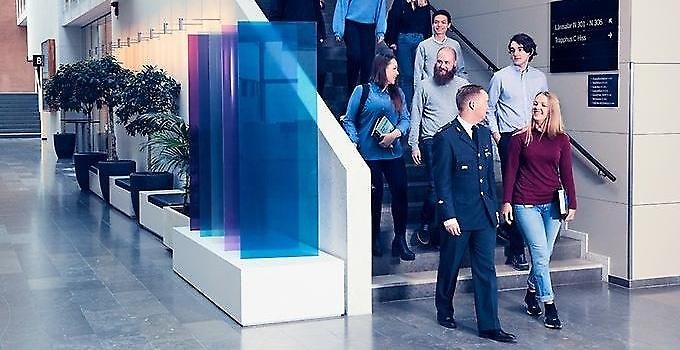 Studies at Swedish Defence University - a both civil and military university - offers a completely different experience compared to most other universities.