What is irregular warfare and what consequences can it lead to? This course gives you an introduction to irregular warfare and hybrid warfare in both contemporary and historical contexts.
What does the course lead to?
After the course, you will be able to analyse and problematise the political and strategic consequences of conflicts involving forces that behave irregularly. You will also be able to evaluate aspects of human security in this type of warfare from various cultural and gender-related perspectives.
Course structure
The course deals with central concepts, theories and ideas about irregular warfare and its consequences. You will also be introduced to hybrid warfare in contemporary, historical, national and international contexts. The political and strategic consequences of irregular conflicts and military actions are problematised, and human security is examined from cultural and gender perspectives.
The teaching consists of seminars, lectures and independent studies.
Starting Term
Autumn Term 2023
Study Period
2023 week 41 - 46
Requirements
Social Science and English B.
Language of Instruction
The teaching is conducted in English.
Contact

If you have questions about the course, please contact the Study Counsellors.
You can reach us by e-mail: studievagledning@fhs.se
Discover the Swedish Defence University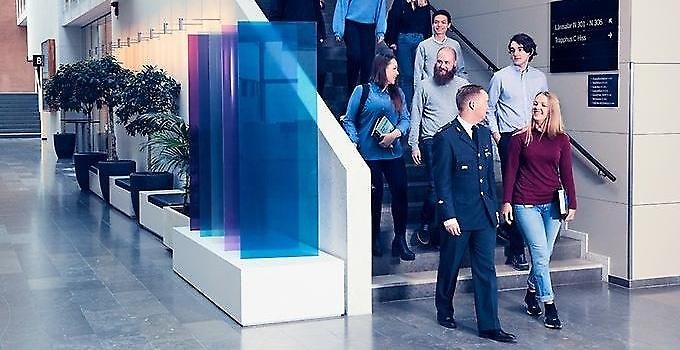 Studies at Swedish Defence University - a both civil and military university - offers a completely different experience compared to most other universities.