Nuclear Weapons in International Security
This course provides you with an understanding of the role of nuclear weaponry in international security and the technological evolution of nuclear weapons systems. Debates on nuclear weapons strategy are a key part of the course but are complemented by a coverage of wider political and cultural issues.
What does the course lead to?
During this course, you will learn to use critically relevant concepts and theories of nuclear weapons strategy and armscontrol. You will be able to account for the importance of nuclear weapons for international security and global society since 1945.
The course addresses relevant issues and contemporary political debates at a time of increasing nuclear instability. You also get to focus on the social and cultural ramifications of life in the nuclear age. After the course, you will be able to independently evaluate contemporary debates on nuclear issues such as modernization, non-proliferation, and disarmament.
Structure of the course
The course consists of lectures, seminars, and an individual written assignment in the form of a home exam.
During the lectures, the theme of the week is introduced. Key issues within the course literature are highlighted before the seminars, which are the most important part of the course and require active participation.
Starting Term
Autumn Term 2023
Study Period
2023 week 47 - 2024 week 2
Requirements
General entry requirements. Samhällskunskap (Civics) A alternatively Samhällskunskap (Civics) 1b alternatively Samhällskunskap (Civics) 1a1 + 1a2 and English proficiency equivalent to English B or English 6 is also required.
Language of Instruction
The teaching is conducted in English.
Contact

If you have questions about the course, please contact the Study Counsellors.
You can reach us by e-mail: studievagledning@fhs.se
Discover the Swedish Defence University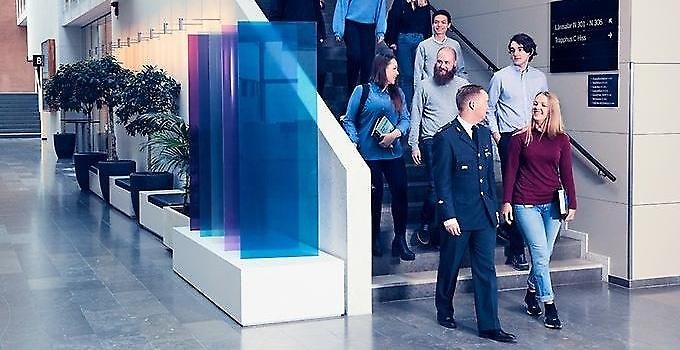 Studies at Swedish Defence University - a both civil and military university - offers a completely different experience compared to most other universities.