Open Educational Resource in Protective Security
The online open educational resource (OER) is easily accessible and guides you through elements of protective security, such as personnel security, information security and physical security. You will gain knowledge about your own important role in strengthening protective security in the workplace. The OER is web-based and is expected to take 45 minutes. It is free of charge and is available to anyone interested.
To take the course, please click on the green Apply button and follow the instructions.
The threats and security situation in Sweden have changed. It is important to identify what security threats exist and what needs to be protected. You have an important role. This basic OER gives you the opportunity to explore and learn more about what active and effective security protection work is, and how you can contribute to Sweden's security.
Web-based and free of charge
The OER is web-based and available to you when it suits you best. It is estimated that it will take 45 minutes to complete, and can be completed in several separate sessions. The training is free of charge and has been developed with the support of Sveriges Riksbank, the Swedish Bankers' Association, Nordea, Swedbank, Skandinaviska Enskilda Banken, Länsförsäkringar bank, Danske bank, Handelsbanken, Telia and the Saab Group.
Aim and target group
The target group for the OER in protective security is broad. It is aimed at people involved in security-sensitive activities, in the private and public sectors, and for those who have tasks in Total Defence. The aim of this web-based course is to develop the understanding of protective security among participants involved in security-sensitive activities.
Course content and completion
When you register for the OER, you will receive a password giving access to the course and you can start when it suits you. The training includes the following thematic areas;
What is security protection and why is it needed.
Who is responsible for security protection.
What laws and regulations apply.
What responsibility does the individual have.
How is Sweden protected.
Text and film are interspersed with questions that aim to develop your understanding in the thematic areas, and allow reflection about your own importance for Sweden's security. On completion of the course, you will receive a certificate of participation.
The education is basic and constitutes entry requirements for some of the courses in protective security provided by the Centre for Societal Security at the Swedish Defence University.
Apply
Level
Other
Credits
No credits
Starts
Ongoing
Start week
Week 01
End week
Week 53
Rate of study
About 45 minuter
Form of teaching
Remote
Language of Education
English
Course fee
Free of charge
Study pace
Odd days
Other things
The course is available everyday for everyone 24/7.
Type
Mission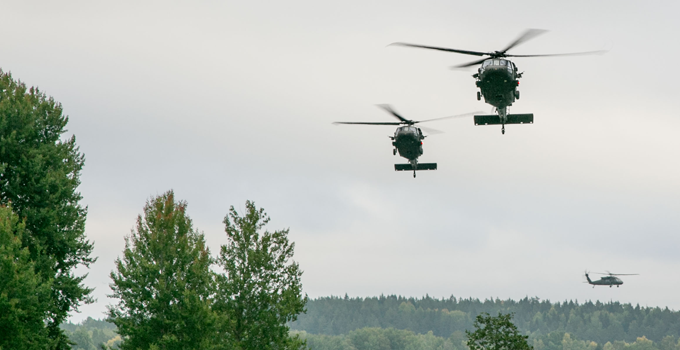 Vi genomför utbildningar, utredningar, utvärderingar och övningar på uppdrag av aktörer inom totalförsvar och samhällets säkerhet.