Responsibility in International Law
This course considers the notion of responsibility in international law and aims to provide a basic knowledge of the forms of responsibility present in the international system.
The focus will be to identify and discuss different types of responsibility in relation to topical or current events. Four types of international responsibility are considered in the course: State responsibility for internationally wrongful acts, the responsibility of international organisations (e.g. the United Nations), individual criminal responsibility, and the responsibility of non-state actors such as armed groups, corporations and NGOs.
The course examines these topics in light of contemporary debates about responsibility and accountability and applies them to both historical examples and current affairs.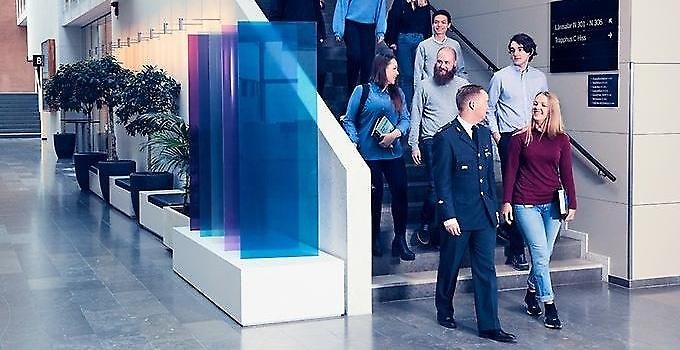 We educate tomorrow's officers in the Swedish Armed Forces as well as students aiming for a career in the civil sector. International efforts are increasingly characterized by interaction be...
Level
Basic level
Credits
12
Starts
Spring-21
Start week
Week 13
End week
Week 22
Requirements
The course International Law in Crises and Conflict (Folkrätt i kris och konflikt) or comparative studies.
Form of teaching
Normal
Location
Stockholm
Language
English
Study pace
100%
Department
Department of Security, Strategy and Leadership
Type
Stand alone