Director General, Gunnar Holmgren new chairman of the board at the Swedish Defence University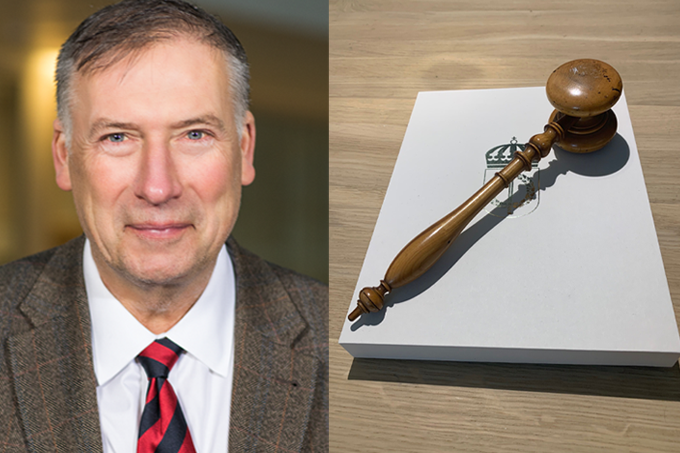 Gunnar Holmgren, Director General at the Swedish Agency for Government Employers, has been appointed new chairman of the board at the Swedish Defence University, SEDU, by the Swedish Government.
Gunnar Holmgren has been a member of the board previously.
"I am really looking forward to working together with Gunnar Holmgren who knows the SEDU well and has solid and impressive experience from working within the Swedish administration", Robert Egnell, Vice-Chancellor at the SEDU says.
For over 30 years Gunnar Holmgren has been working in central government administration, e.g. as County Governor of Västernorrland and Director General of the Swedish Defence Materiel Administration (FMV). He now takes over the gavel from Peter Egardt, who has been chairman for twelve years.
"A great honour"
"It is a great honour to be chairman of the SEDU. I would like to thank my representative, Peter Egardt, whom, with great wisdom, helpt the SEDU to achieve its vision of becoming an educational institution with degree-awarding rights, at all academic levels. As late as Wednesday, the board, decided on a new vision for the coming decade. The SEDU is to be an internationally leading institution in its unique niche: officer training, defence, crisis management and security. The mission and tasks are more relevant than ever and it is with great enthusiasm and humility that I take over the presidency", says Gunnar Holmgren.
In addition to Gunnar Holmgren, the government has appointed six external board members.
Camilla Asp, Head of Department at the Swedish Civil Contingencies Agency (MSB) – new member
Mika Kerttunen, Associate Professor at the National Defence University in Finland – new member
Viktoria Mattsson, Head of Collaboration, External funding and Innovation at Luleå University of Technology – new member
Klas Eksell, Major General and Director of Human Resources in the Swedish Armed Forces – re-elected
Eva-Lotta Kraft, Director, CEO Eva-Lotta Kraft Affärskonsult AB – re-elected
Annika Nordgren Christensen, defence policy analyst – re-elected
One external member place remains vacant. Besides the members appointed by the government, the board consist of three teacher representatives, three student representatives and the Vice-Chancellor.
Members that have left the board are Lena Gerholm, Professor at Stockholm University, Annica Kronsell, Professor at Lund University and Nils Svartz, Director General at MSB, Swedish Civil Contingencies Agency.
The new board will be in place on May 1, 2020.
Page information
Published:

2020-04-30

Last updated:

2023-10-02