New cooperation between Sweden and Finland to strengthen civilian emergency preparedness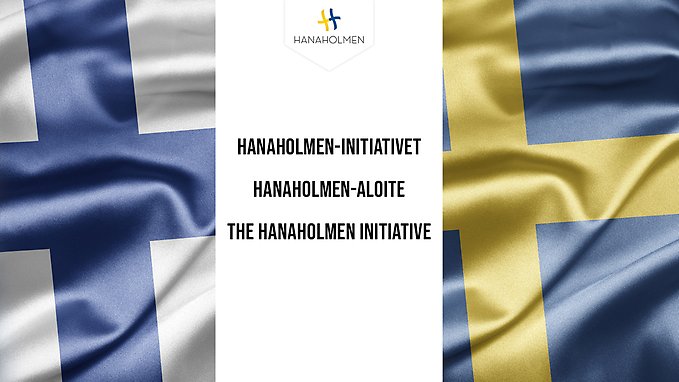 New cooperation between Sweden and Finland to strengthen civilian emergency preparedness
A new cooperation programme between Sweden and Finland will strengthen the countries' crisis management capabilities and civil defence in tandem with their existing military cooperation. The programme, which has been dubbed the Hanaholmen Initiative, will be implemented by the Swedish Defence University and the Finnish Security Committee with the support of the Swedish-Finnish Cultural Foundation and the governments of the two countries.
Enhanced cooperation starting in 2021
The Hanaholmen Initiative focuses on developing cooperation between Sweden and Finland in the areas of crisis preparedness and civil defence. The programme will be a welcome addition to the countries' existing defence cooperation, Finnish and Swedish Prime Ministers Sanna Marin and Stefan Löfvén said in a press release.
The programme will include an annual high-level forum with key decision-makers in the area of crisis management and preparedness, and training with exercise elements carried out in cooperation between the Swedish Defence University and the Finnish Security Committee. The forum and training will be conducted starting in autumn 2021.
The Deputy Vice-Chancellor of the Swedish Defence University, Brigadier General Fredrik Ståhlberg, welcomes the initiative and has a very positive view of the development it entails for defence cooperation between Finland and Sweden:
— At the moment, we lack a cross-sectoral strategic, bilateral emergency response programme involving all key social actors. This programme will play a very important role, one which can help us to better prepare for future crises. The Swedish Defence University has been conducting high-level training since the 1950s. The reknowned Solbacka course is one example, and we believe that this training will be a good complement to the needs of the system and our countries.
Crisis management and preparedness training for leaders
The training will include competence development about current issues, best practice experiences and study visits with key actors, as well as simulations and decision-making training.
The target group is people involved in strategic management in the area of crisis management and preparedness, primarily in state and regional authorities, civil society, industry and related research fields. To ensure broad participation from both countries, the training will be conducted in English.
In addition to individual leadership development, the training places particular emphasis on the goal of identifying development needs within the Swedish-Finnish cooperation. The focus will initially be on Sweden and Finland, but the involved parties are prepared to extend the initiative to the other Nordic countries.
Hanaholmen – cooperation and cultural centre for Sweden and Finland
The programme is named after Hanaholmen,the cultural centre for Sweden and Finland that is behind the initiative.
Kunde inte hitta någon användare med e-postadressen fredrik.stahlberg@fhs.se .