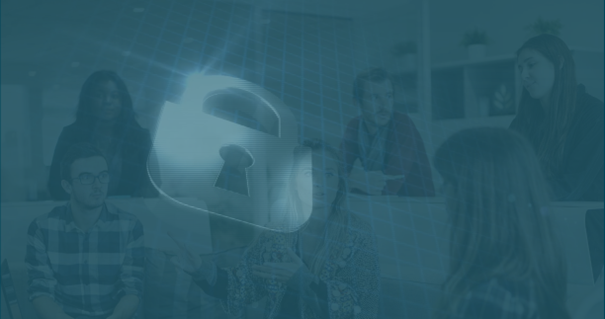 Private-public collaboration for increased knowledge in protective security
Ten Swedish companies, authorities and organisations have jointly initiated an English open on-line course in protective security, developed by the Swedish Defence University. The course is a slightly revised version of a Swedish course that the university previously developed on behalf of the Swedish Civil Contingencies Agency.
"This course is first and foremost an important element in training staff and keeping our operations safe, but together will all partners in this project we hope this will be a resource also for many in society at large, ultimately contributing to protecting Sweden" says Daniel Saretok, Deputy Chief Protective Security the Riksbank (Sweden's state bank).
The course – Open Online Educational Resource in Protective Security – is being launched beginning April. The aim of the course is for non-Swedish-speaking staff working in Swedish companies and organizations under Swedish law, to gain knowledge of Swedish protective security legislation, what different assets needs to be protected and how to do so.
Ten partners
The course is the result of an initiative from the bank Nordea. The bank saw a need for an English-language equivalent to an existing web-based course in security protection, which the Swedish Defence University has developed on behalf of the Swedish Civil Contingencies Agency , and which has so far been carried out by almost 80,000 people. After contacting several other companies and organisations, the production was initiated in cooperation with the following organisations :
The Riksbank
Danske Bank
Handelsbanken
Länsförsäkringar bank
Nordea
Saab
SEB
Swedish Bankers' Association
Swedbank
Telia
"This project has been made possible through a unique network. For us at the Swedish Defence University, it is very valuable to be able to tap in to the knowledge and needs of the private sector and the bank sector, says Brigadier General Anders Persson, Deputy Vice-Chancellor at the Swedish Defence University.
Open to all
The course is available free of charge for anyone who wants to learn more about protective security.

The English-speaking version differs from the current Swedish one as it is aimed at a non-Swedish target group and thus explains Swedish legislation and rules for protective security. In addition, it has some minor revisions.
The course takes about 45 minutes to complete and consists of, among other things, case methodology where users are asked to take a position on realistic cases.
If you are interested in the Open Educational Resource in Protective Security, you can find it here: Protective Security Course