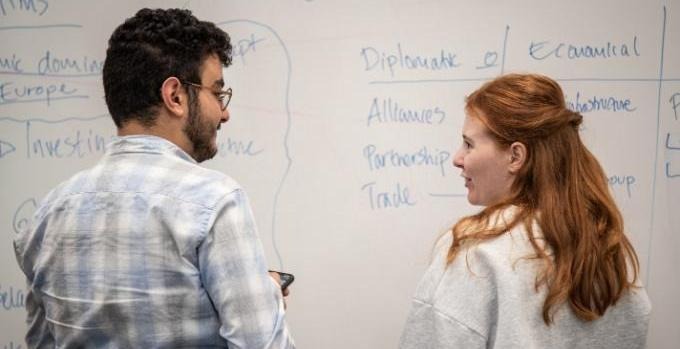 Academia meets reality at the Master's Programme
How do the EU, NATO and the countries of the world respond to a security crisis? During an intensive week, students at the Master's Programme in Politics, Security and War practice various actions and measures using fictitious scenarios.
A conflict between Greece and Turkey is escalating, the developments in Belarus take an unexpected turn and Russia moves into the Baltic States. These are some of the hypothetical events that students at the Master's Programme in Politics, Security and War are faced with during a week of scenario-based role-play in halfway through the programme's first semester.
The students are divided into smaller groups and assigned roles as representatives of a country or an international organisation, and within a few hours they have to present conclusions and recommendations based on the events.
We start with a scenario and then add new events to the playing cards. Students will have to reframe their situational awareness and process how different actors would act in terms of security policy. They look at available measures and form a strategy, explains Anders Johansson, course coordinator at the Swedish Defence University's Centre for Societal Security.
Understanding of inter-state dynamics
A new scenario is presented every day, and at least once a day students are required to present their recommendations in a realistic briefing.
The presentation is conducted in the same format as analysts use when they brief politicians, says Anders Johansson.
The actors have different preferences and preconditions. While some operate in the short term, others, like China, apply a long-term perspective. Types of government and alliances are other factors that affect the options for measures to be taken, according to Anders Johansson.
Students spend much time understanding policy and how it affects what various actors actually do. They gain a concrete understanding of the dynamics between nation-states, their different circumstances and how difficult it can be to make foreign and security policy coherent. I don't think you can fully get that aha experience from theoretical studies alone.
Emelie Moregård is one of the students at the Master's programme who recently participated in the exercise. She describes it as challenging but fun and rewarding.
Putting our theoretical knowledge into practice was awesome. It was also very valuable to have teachers as supervisors during the exercise. They gave us valuable input and constantly connected to how things are done in real life.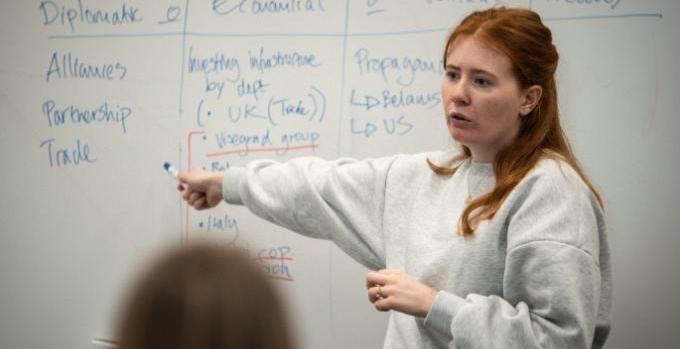 Different perspectives meet
The Master's Programme in Politics, Security and War studies is focused on political science and war science. Emelie Moregård studies the latter, and during the exercise, Master's students from both specialisations took part, which in itself provided new insights.
Throughout the exercise, it became clear to us that we came from different perspectives. Those of us with a war science background had a different view of going to war. It was very interesting, we came up with completely different views on what we should do, says Emelie Moregård.
Khalil Talhaoui is a master's student who took part in the exercise.
Initially, we made all decisions in a democratic manner in our group, but it was too time-consuming. So as the week progressed, some people stepped forward and took on a leadership role naturally. It was great to see.
According to Khalil Talhaoui, the insights gained during the exercise are what is really in demand in the labour market.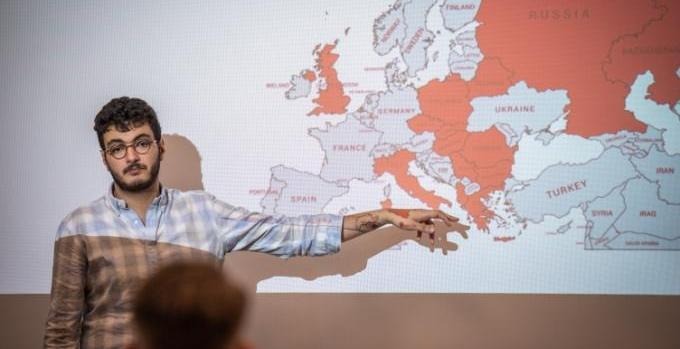 How do you handle a crisis, how do you handle stress, how do you work with others? There is no better opportunity to learn than under real pressure.
Security policy in practice
Combining theory with practice runs through all the Swedish Defence University's programmes. However, this was the first time that a joint exercise week was conducted for all first-year students on the Master's Programme in Politics, Security and War. The plan now is to make it a permanent feature.
Tom Lundborg, at the Swedish Defence University, saw a need to introduce something other than purely academic studies early in the programme.
It's beneficial for the students to get a feel for what their future working life might entail. Most of them will find employment in workplaces where skills such as being able to work under time pressure and deliver results quickly will be in high demand.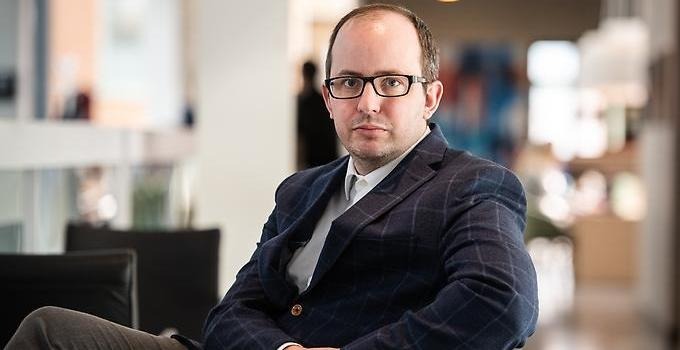 Combining academic studies and practical exercises with a focus on security policy is a hallmark of the Swedish Defence University, says Tom Lundborg.
This is made possible by the unique expertise we have available at the Centre for Societal Security, who can provide us with these innovative scenario exercises.
Master's student Khalil Talhaoui is very pleased with his choice of education.
The range of courses and all the talented researchers and teachers - it's well-structured and well balanced. The programme gives us good opportunities to specialise and shape our future.
Text: Emmeli Nilsson
Page information
Published:

2022-03-08

Last updated:

2023-09-20