Markus Göransson
Associate Senior Lecturer
War Studies
Organisation
Department of War Studies and Military History
Land Operations Division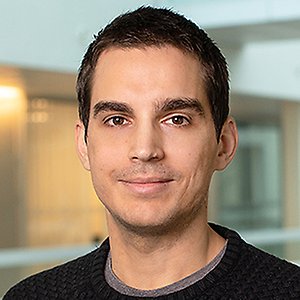 Engelsk beskrivning

Markus Balázs Göransson is an Assistant Professor in War Studies at the Swedish Defense University and holds a PhD in International Politics from Aberystwyth University. His research focuses on military affairs in Soviet and post-Soviet Eurasia, including Russian/Soviet military debates and ground tactics.

Prior to taking up his current position at the Swedish Defense University in 2018, he completed a postdoc at the Stockholm School of Economics, working on a project about Syrian war refugees in Lebanon. His PhD thesis, completed in 2016, concerned Soviet-Afghan War veterans in Tajikistan and their emergence as a social and political collective in the 1980s. It was runner up for the British International Studies Association's prize for best doctoral thesis in international studies in the UK in that year.

Dr Göransson has published on Soviet-Afghan War veterans, Russian military discourse and fieldwork methods in post-conflict research contexts. Much of his research is interview-based and has taken him to post-conflict and otherwise fragile contexts, including the Philippines, Burundi, Tajikistan, Kyrgyzstan and Lebanon. He has also done research on Soviet-Afghan War veterans in Ukraine, Lithuania and Latvia. He holds an MA in Conflict Studies and Human Rights from Utrecht University (cum laude) and a BA Hons. in Modern History from the University of Oxford.
Markus Göransson
Markus Balázs Göransson är disputerad i internationell politik vid Aberystwyths universitet i Storbritannien. Hans forskning berör bland annat sovjetiska och ryska krigsvetenskapliga debatter och marktaktik.

Innan han tillträdde sin tjänst 2018 gjorde han en postdoc på Handelshögskolan i Stockholm där han forskade om syriska krigsflyktingars användning av mobiltelefoner i sin försörjning i Libanon. Hans doktorsavhandling som försvarades 2016 behandlade tadzjikiska krigsveteraner från Sovjetunionens krig i Afghanistan och blev utsedd till en av de bästa avhandlingarna inom internationella studier i Storbritannien 2016 av The British International Studies Association.

Göransson har publicerat om sovjetiska krigsveteraner, rysk militär diskurs, syriska krigsflyktingar och intervjumetodik. Mycket av hans forskning är intervjubaserad och har genomförts i bland annat Tadzjikistan, Kirgizistan, Libanon, Filippinerna, Burundi, Ukraina, Lettland och Litauen.

Han har en MA (cum laude) i konfliktstudier och mänskliga rättigheter från Utrechts universitet och en BA Hons. i modern historia från Oxfords universitet.

Försvarshögskolan
Lektor, biträdande