Charlotte Wagnsson
Professor
Political Science
Organisation
Department of Security, Strategy and Leadership
Political Science Division
Political Science with a focus on Security Politics and Strategy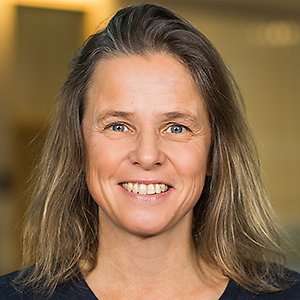 Charlotte Wagnsson
Charlotte Wagnsson is professor in political science with a focus on security since 2013. She has published on a range of issues relevant to European and global security. Her current research interests include political communication in the sphere of security, with a focus on strategic narratives. Wagnsson heads a research group focusing on political and strategic communication in crisis and war. With this group she has published on subjects such as European armed forces' views on and use of social media, soldiers' blogging as a way to strengthen a national strategic narrative and European counter measures in view of Russian information warfare. The group has developed a masters' course on political communication in crisis and war suitable for students in war science and political science.

Wagnsson received her PhD from Stockholm University 2000 with a dissertation focusing on securitization theory and Russian political rhetoric and public opinion. She thereafter focused on views on security among European great powers (Germany, France, Britain, Russia and the EU) which resulted in the book Security in a greater Europe: The possibility of a pan-European Approach (Manchester University Press). She has written on NATO, security governance, the role of children in the sphere of security and the concept of responsibility in the sphere of security.

Wagnsson holds a Masters degree in political science from Lund University and has previously taught at Uppsala University, Stockholm University and the University college of Gotland. She was guest scholar at the Western European Union Institute for Security Studies in Paris in 2001.
Försvarshögskolan
Professor