Björn Brenner
Kommendörkapten
Gästforskare
Krigsvetenskap
Organisation
Institutionen för krigsvetenskap och militärhistoria
Strategiavdelningen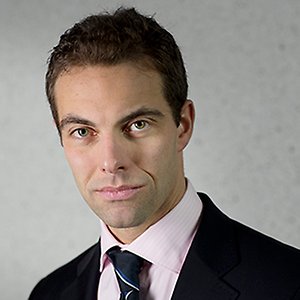 Beskrivning om dig själv

MENA specialist focusing on domestic politics in Syria, Lebanon, Israel, Palestine and Jordan
Chercheur associé, Institut français du Proche-Orient (Ifpo) à Amman, Jordanie

Dr Björn Brenner is the author of award-winning GAZA UNDER HAMAS
https://www.amazon.com/Gaza-under-Hamas-Democracy-Governance/dp/1784537772

Contact details and links to his TV and radio interviews can be found at:
www.bjornbrenner.com/media

BIOGRAPHY

Dr Björn Brenner is a Swedish UN official, naval officer, scholar and award-winning author based in Geneva, Switzerland. Dr Brenner's books include GAZA UNDER HAMAS 2017/2021 and ISLAMIST GOVERNANCE HAMAS STYLE 2015.

Björn researches and advises on contemporary Middle Eastern affairs with a special focus on Syrian, Lebanese, Israeli, Palestinian and Jordanian politics. One focal point has been to closely follow the local political situation in the Gaza Strip and the tensions between the various actors there. Much of this research has taken place on location in the coastal territory.

In 2009, Björn studied at Damascus University and during the following years, 2010-2015, he conducted extensive field studies in Syria, Lebanon and Gaza. By means of his participant observation approach, staying with families with varying political connections, he was able to interview both leaders and activists of several of the region's more controversial political groups.

On a more general level, Björn's research has dealt with issues connected with Islamism and democracy and to what extent these concepts could be regarded as compatible in practice. His doctoral thesis addresses the overarching question of how Islamists who have succeeded in reaching positions of political power have then come to govern in practice.

In 2015, Björn received his doctorate in Peace and Development Studies from the University of Gothenburg and was appointed Chercheur associé at Institut français du Proche-Orient (Ifpo) in Amman, Jordan. His postdoctoral project focused on exploring Jordanian-Palestinian intersections of local customary dispute resolution methods, formal justice-making and domestic politics.

In 2016, on the completion of his postdoc in Amman, Björn was appointed Course Director of War studies analysis and Military strategy at the Swedish Defence University in Stockholm. In addition to being responsible for certain civilian courses at the university, this position also included directing parts of Sweden's new academic programme for military officers' training.

In 2017, Björn joined the United Nations to serve as the Principal Military Advisor to the UN Special Envoy for Syria. In conjunction with his selection for this position, Björn was promoted to the rank of Commander (Navy). This followed on several previous international military postings as a commissioned naval officer, as well as diplomas from both Swedish and French military universities (École navale, Brest).

Prior to joining the UN, Björn was a frequently appearing expert commentator in radio, television and the press. He was also a regular contributor to several international journals and newspapers, including Haaretz, Mediterranean Politics, Strategic Assessment, Palestine-Israel Journal, as well as, Sweden's biggest dailies Svenska Dagbladet and Dagens Nyheter.

Björn has a wide-ranging interest in the politics, religions and societies of the Middle East, which includes everything from violent extremism to more non-political phenomena such as regional popular music and dialectical differences in the Arabic language.

Björn is also a keen sailor and guardian of marine traditions, serving as an elected member of the Royal Society for Naval Sciences, Kungl Örlogsmannasällskapet.
Björn Brenner
Swedish Defense University
Gästforskare