Irja Malmio
Doktorand
Försvarssystem
Organisation
Institutionen för försvarssystem
Avdelningen för försvarssystem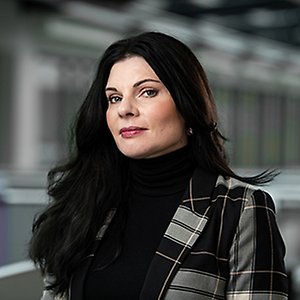 Beskrivning om dig själv

I am a Ph.D. student at the Swedish Defence University, Department of Military Studies, in collaboration with the University of Lund, Department of Risk and Security. The title of my PhD project is "Systems Science for Defence and Security and Social Sustainability", where I will approach sociotechnical defencesystems from a norm critical perspective. My research interests are based in the field of STS and Critical Security Studies, where I am primarily interested in the social effects produced by normative assumptions connected to securitized technology. Research interests also include Sustainability, Gender Studies, Epistemology, Pedagogy, Leadership, Socio-technological perspectives and Masculinity studies.
I have previously a MA in East Asian studies, and hold BA in Leadership under Strenuous Conditions.
Irja Malmio
Swedish Defense University
Doktorand