Marcus Dansarie
Kapten
Doktorand
Organisation
Institutionen för försvarssystem
Avdelningen för försvarssystem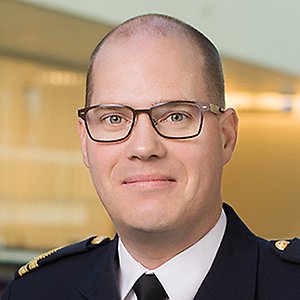 Beskrivning om dig själv

Marcus Dansarie is a PhD student at the Department of Systems Science for Defence and Security at the Swedish Defence University and the Department of Informatics at the University of Skövde. His primary research interest is security in communication systems for defense and public security. This includes both technical and organizational aspects of vulnerabilities and threat management.

Background
Marcus has a M. Sc. in Information Warfare Systems Engineering from the Naval Postgraduate School. He is a Lieutenant in the Swedish Navy and has several years experience as a submariner.
Marcus Dansarie
Försvarshögskolan
Doktorand