Magnus Ranstorp
Forskningsledare, Docent
Terrorism
Organisation
Centrum för totalförsvar och samhällets säkerhet
Stabsavdelningen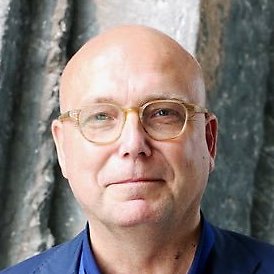 Beskrivning om dig själv

Dr Magnus Ranstorp has been researching counterterrorism and CVE issues for almost thirty years. Previously he developed the world-renowned Centre for the Study of Terrorism & Political Violence at the University of St Andrews, which was founded in the mid-1990s. Dr Ranstorp was also the first author to seriously map out out Lebanese Hizbollah movement and its connection to international terrorism and relationship with Iran and Syria. Before and after 9/11 he was consultant for CNN on terrorism issues. He was also invited to testify in the 9/11 Commission in its First Hearing in 2003.

He was appointed a member of the original European Commission Expert Group on Violent Radicalisation (established 2006) and the subsequent European Network of Experts on Radicalisation (ENER).

Currently Dr Ranstorp is Strategic Adviser at the Centre for Societal Security at the Swedish Defense University & Special Adviser of the EU Radicalization Awareness Network (RAN). RAN is a practitioner-led network of 6,000 practitioners working on CVE issues across the EU. Dr Ranstorp helped the process of establishing RAN in September 2011 and has been an instrumental operational part of it since then.

Dr Ranstorp has worked extensively on the issue of Foreign Terrorist Fighters and his most recent publication on Swedish Foreign Fighters is based on a dataset of 267 FTFs out of 300 Swedish FTFs, data obtained from the Swedish Security Service. In 2017 he also co-authored EU RAN Manual on Responding to Returning FTFs and their Families. In 2018 he published an extensive report on salafism and salafi-jihadism in Sweden. In 2020 he published an extensive study on the Far Right in Sweden focusing on the Nordic Resistance Movement (NMR) and the Alt-Right dimensions in Sweden.

Dr Ranstorp also lead the Copenhagen Municipality Expert Group that developed the Anti-radicalization Action Plan in 2015. He also advises Stockholm City on CVE and the Swedish National CVE coordinator. He is also the Chairman of Nordic Safe Cities. He has also been an elected member of the Royal Swedish Academy of War Sciences since 2005.
Magnus Ranstorp
Swedish Defense University
Forskningsledare