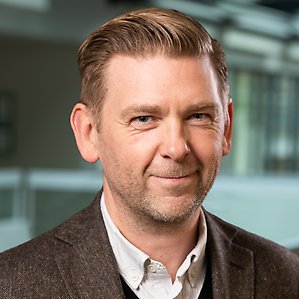 Erik Berntson
Professor, Proprefekt
Institutionen för ledarskap och ledning
Institutionsledning
Ledarskap och ledning
Beskrivning om dig själv

Erik Berntson is Professor in Leadership under stressful conditions since 2021. Berntson received his PhD from Stockholm University, at the Department of Psychology, where he worked as a senior lecturer until 2021. He is an associate professor in psychology at Stockholm University.

Berntson's research interest includes how to better understand effective leadership in crisis situations, but also how to prepare individuals and organizations to cope with demanding situations. Gaining knowledge and understanding of such leadership involves studying organizations that operate under extreme conditions such as the Armed Forces and civil contingency agencies. However, the spread of the Coronavirus in 2020, has also emphasized the importance of investigating leadership in operations critical to our society such as health care, elderly care, education and transportation. Gaining understanding of this field also involves the knowledge of related aspects such as work life stress and work environment issues. In his research, focus has been on an interactionist perspective, i.e. how to combine the effects of individual characteristics and the contexts where individuals operate.

Berntson is teaching on undergraduate and graduate level and supervising thesis writing on all levels, including supervision of one PhD student at Stockholm University.