Strategic Implications and Innovations Center (SIIC)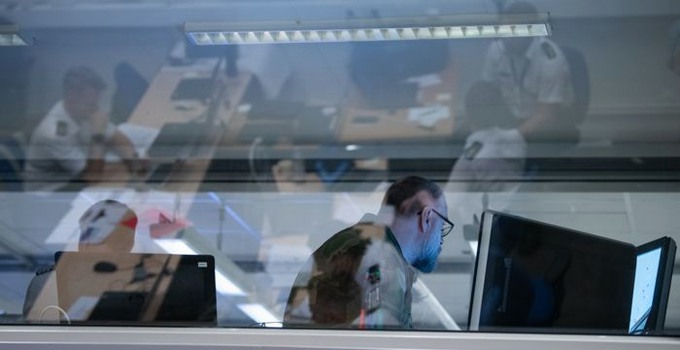 A new centre for collaboration and innovation within the domains of defence, crisis management and security – the Strategic Implications and Innovations Centre (SIIC) – was established at the Swedish defence University on 1 January 2023.
The aim of the centre is to be a meeting place where academia, business, authorities and other actors can work together with scientific methods to promote society's common ability in defence, crisis management and security. By gathering skills from different areas, the centre contributes to innovation and development within research, education, and business.
Interdisciplinary methods
The centre uses interdisciplinary methods and brings together scientific research and knowledge in areas such as artificial intelligence, cyber, IT and energy with social science research in areas such as crisis preparedness, migration, and democracy.
Using, among other things, scenario-based methods, innovation exercises, design thinking and data-driven analysis, the projects are carried out based on their various needs in collaboration with researchers and partners at the Swedish Defence University. Focus is on joint learning to develop innovative solutions.
Current collaborations and projects
Within the centre, collaborations are currently ongoing within different projects, including with Saab, IBM, Amazon Web Service, the Swedish Armed Forces and the Krulak Center for Innovation and Future Warfare.
Collaboration partners

Amazon Web Service (AWS)
Center for Applied Strategic Learning, CASL
Finnish National Defence University
IBM Svenska AB
Krulak Center for Innovation and Future Warfare
National Defense University, USA
Saab
Swedish Armed Forces

Examples of ongoing projects

Arctic and High North, INSS, NDU
Baltic: Left of Bang Project, Institute for national Strategy Studies/NDU
Climate and Security, Center for Climate and Security
Emerging Technologies, IBM
Gaming and Applied Strategic Learning, CASL/NDU
Gaming development, Krulak Center for Innovation and Future Warfare
GeoClimate, Swedish Defence Forces
Secure Cloud for Societal Security, AWS
Technology for Totaldefence, SAAB
Contact

Do you want to know more about the centre's activities? Contact center manager Lars Hedström.