Book Launch: The Scientific Way of Warfare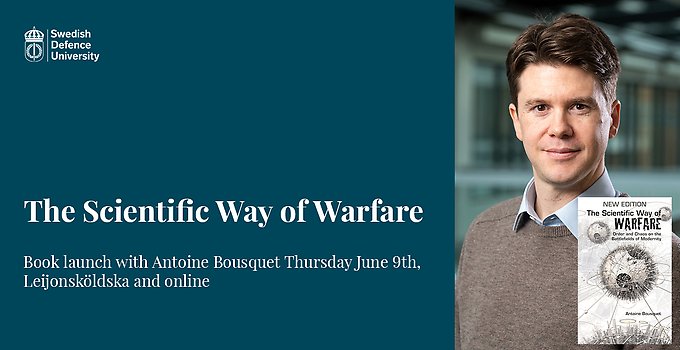 Welcome to the launch event for the new edition of Antoine Bousquet's The Scientific Way of Warfare: Order and Chaos on the Battlefields of Modernity.
Upon its original publication in 2009, The Scientific Way of Warfare was widely praised as a remarkable overview of the influence of scientific ideas upon the theory and practice of war in the modern era, attracting a broad readership and featuring on the syllabus of advanced officer training courses. The book showed how the scientific paradigms of mechanism, thermodynamics, cybernetics, and chaoplexity successively shaped the perennial military quest for order on the battlefield, in conjunction with the key technologies of clockwork, engine, computer, and network. It provided a vital analytical lens for understanding how warfare in the twenty-first century came to be understood primarily in terms of information flows, networked organisation, and distributed operations.
In this new and revised edition, the book's analysis has been extended to encompass the latest developments in the scientific way of warfare in the midst of renewed great power competition and a wave of technological innovation in artificial intelligence and robotics. It also reflects on whether the chaoplexic vision of warfare will ever be fully realised and on the risks incurred by its insistent pursuit.
The book launch will begin with a presentation of the book's key features by the author, followed by a discussion and Q & A. The event will be followed by a reception.
Live webinar
The presentation will be broadcast live as a webinar.
Please note! Limited number of seats, first come first served.
More information about the event
Location:
Leijonsköldska, Försvarshögskolan and online