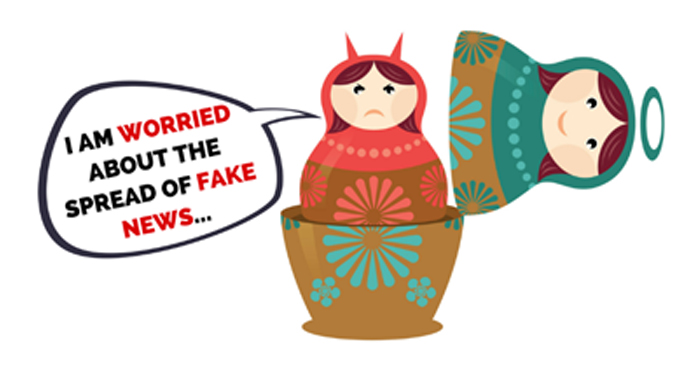 Traditional EU diplomacy challenged by information warfare
The EU's work against Russian disinformation is threatening to undermine the organisation's official public diplomacy; so say researchers at the Swedish Defence University in a scientific paper in the Journal of Common Market Studies.
East StratCom Task Force, the EU's own anti-disinformation unit, has raised its voice against Russia which could reduce credibility for the EU's traditionally discreet diplomacy and raise tensions with Russia.
Radically different tone
In their article Normative Power: Europe Caving in? EU under Pressure from Russian Information Warfare[1] the researchers Charlotte Wagnsson and Maria Hellman analysed and compared how Russia is portrayed in communiqués from the EU's High Representative of the EU for foreign affairs and security policy against those from East StratCom Task Force.
– The tone differs radically from the official foreign policy; East StratCom's communiqués are much tougher in their criticism of Russia, using i.a. irony in their message, resulting in the EU sending different parallel messages. One might wonder whether the EU can even maintain its normative role in foreign policy which many researchers claim it should have, asserts Charlotte Wagnsson, professor in political science specialising in security policy.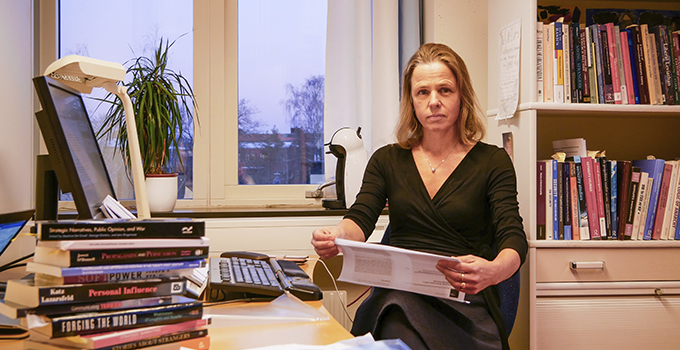 Risk of an information war
Researchers have claimed that the EU should represent discreet and non-confrontational diplomacy, that the organisation is – or should be – a normalising power, a role model, in foreign policy. In their research, Wagnsson and Hellman examined whether the EU is living up to these ideals, and assert that this is currently hard to maintain given the risk of being dragged into an information war with Russia.
– Agreed, East StratCom write that their message is not necessarily the EU's official position, but it is difficult for readers to differentiate since they are nevertheless a unit within the EU, states Wagnsson.
A grey zone
Wagnsson attests that developments over the past year have led to an escalating information war, which may be said to have parallels in the Cold War. East StratCom Task Force was established in 2015, in order to counter Russian disinformation and spread positive messages of the EU in its eastern neighbours. The unit's task is to identify, correct and spread knowledge of disinformation, but they stress that they do not run influence operations themselves.
– This is obviously a grey zone, says Wagnsson.
Photo caption: Example from content at the EU website EU vs Desinfo: "Thief cries 'Catch the thief! A crucial part of Russian propaganda is also deception game about serious counter-disinformation activitites and faking the concern about "fake news"'
Publication
Normative Power Europe Caving in? EU under Pressure of Russian Information Warfare, Charlotte Wagnsson, Maria Hellman, Swedish Defence University, Journal of Common Market Studies, doi:10.1111/jcmc.12726
Published 2018-07-10 Updated 2018-10-18