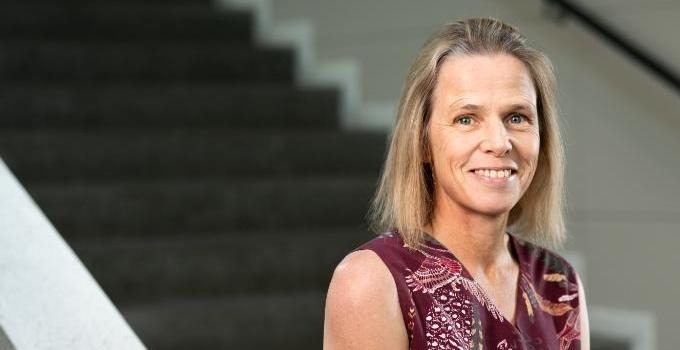 "Information is the core of security policy"
As social media and digital channels make the news flow both faster and more readily available, it has become increasingly clear that information is an instrument of power. Charlotte Wagnsson conducts research on information influence and how different actors and states use information as a security policy strategy.
"What information reaches people plays a huge role. It can create insecurity and in worst case lead to war and armed conflicts, or facilitate invasions, such as in the Russian annexation of Crimea," says Charlotte Wagnsson, Professor of Political Science at the Department of Security, Strategy and Leadership of the Swedish Defence University.
Information influence has existed throughout time, but has now become something of a core aspect of security policy in today's fast-paced media landscape, according to her.
"Many countries use information as a part of their security policy. Consequently, it's important that we try to understand how this is done and how people are affected."
Charlotte Wagnsson looks more specifically at how narratives, meaning deliberately constructed stories, are used strategically to get people to react in a certain way.
"This is a project we've worked with for the past two years that will continue for a few more years. To-date, we've studied Russian influence efforts. The next step will be a recipient study where I will look at how people react to information influence."
Another current project is a study on how the story about Sweden during the coronavirus pandemic has been used as a model or deterring example by other states.
"If Sweden is depicted as a dystopia or utopia during this period, it's also a form of information influence."
International security policy with a European focus
Charlotte Wagnsson's interest in security policy was incited when she began studying Middle Eastern studies, Eastern European studies, philosophy and Russian in the 1990s.
"This was at the end of the Cold War, and my studies were a lot about trying to understand the world in this new context. I got hooked on political science, and my research has constantly concerned international security policy with a focus on Europe."
At the beginning of her career, she mainly studied Russian security policy after the fall of the Soviet Union and how the country tried to find its role in relation to other superpowers.
"I've also researched the different superpowers' views of what security policy is and how it should be pursued, and tried to see where the dividing lines go and where there is consensus."
You have been active at the Swedish Defence University since 2000 and became a professor in 2013. What is required to become a good researcher?
"That you're earnest, honest and don't take any short-cuts or pursue your own agendas. A good working environment and colleagues who also have honesty of purpose are also important. And it also demands patience and hard work, and for me, a whole lot of coffee and cheese sandwiches."
Josefin Svensson
In brief
Title: Professor of Political Science.
Current projects: Three scientific articles: Gendered Views in a Feminist State: Swedish Opinions on Crime, Terrorism and National Security in the journal Gender and Society: https://journals.sagepub.com/doi/10.1177/0891243220946029
What is at stake in the information sphere? Anxieties about malign information influence among ordinary Swedes in the journal European Security: https://www.tandfonline.com/doi/full/10.1080/09662839.2020.1771695
Destruct, direct and suppress: Sputnik narratives on the Nordic countries in the Journal of International Communication: https://www.tandfonline.com/doi/full/10.1080/13216597.2020.1817122
When I have time off: I'm involved in my daughters' basketball and football, and exercise myself.
Last book read: A Gentleman in Moscow by Amor Towles.
Hidden talent: Deadlifts.
I like to discuss: Sports and exercise.
My driving force as a researcher: Coming up with new perspectives to problems and obtaining unexpected empirical research results.