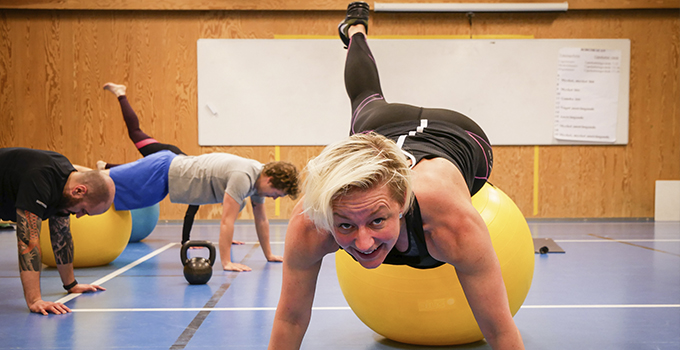 Workout with an instructor
During weekdays, several workout sessions are given where everyone is welcome. Among other things, you can try yoga, train your torso on the "mage/rygg" workout or sweat profusely on a spinning workout. No experience required - come as you are and test yourself to which workout suits you best.
You do not need to register to participate in the joint workout sessions. You can see which sessions are given in the calendar below.
For some of the sessions you can also join in from home by zoom.