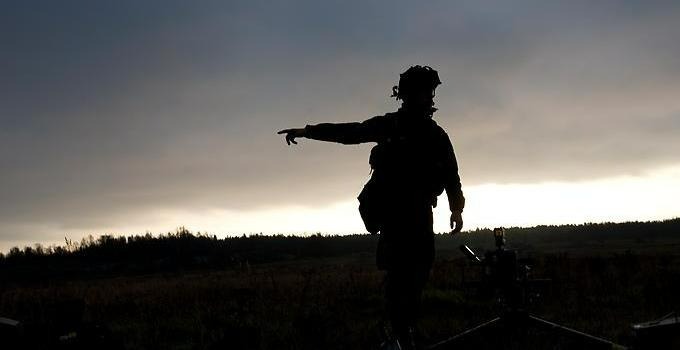 What are the timeless and new future demands of a military
leader? Future Military Leaders is a forum for defence universities and institutions where military leaders can meet and learn from each other by sharing ideas and experiences as well as tapping into the latest research, to foster possible solutions to new challenges.
The Northern Initiative is a cooperation between the Swedish Defence University and the Finnish National Defence University aimed at creating forums for discussion concerning the development of future military leaders.
The most important asset that any armed forces has is its personnel. To build and sustain a superior force, a force that can deter, fight, and win, requires more than hardware; it requires military leaders that can outperform their opponent in the ever-changing environment of military operations.
The rapid change in the character of war and conflict in the 21st-century challenges how leaders need to be developed. This fluid situation compels us to transform how military leaders prepare for the future character of conflict and war.
In this context, the Northern Initiative aims to bring past, current, and future military leaders together to exchange experiences and to learn from each other as well as from relevant research. The forum intends to reach students, teachers, and researchers at multiple defence universities. This international meeting point will facilitate discussions between current students, senior military leaders and university faculty.
The focus of the initiative is those factors that affect the future education of military officers.
Future Military Leaders, hosted in Stockholm in May 2022, is the first conference of the Northern Initiative. The next conference is planned for Helsinki, Finland in 2023.
Meeting forum 2022, 11-13 May in Stockholm
The first Northern Initiative meeting forum is arranged and hosted by the Swedish Defence University and takes place 11-13 May 2022.
The list of speakers and panels will be international. Among the keynote speakers at the 2022 conference are Sweden's Minister of Defence Peter Hultqvist and Commander-in-Chief Micael Bydén. Information about the programme and meeting forum will be published continuously.
Invitations to the meeting forum is sent to all Nordic Defence Universities.
Read more about the Northern Initiative and register for the 2022 meeting forum.