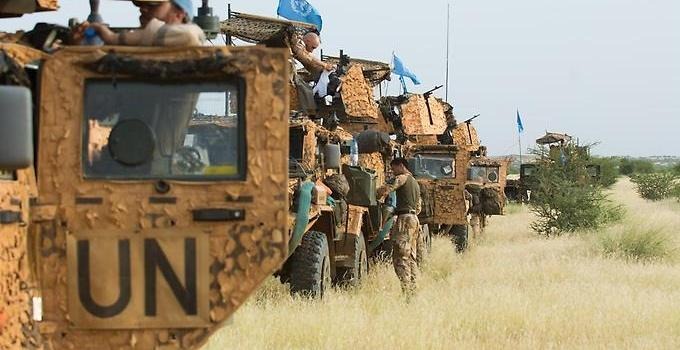 International Operational Law – one-year Master's Programme
This programme is suitable for those wanting to immerse themselves in the specific field of international law that regulates the actions of armed forces and other actors in armed conflict and crises.
Among other things, you will study the law of armed conflict, human rights and the legal frameworks for peace operations.
Degree of Master of Laws (LL.M.)
The programme is an international, practice-informed master's programme for those who hold a law degree or bachelor's degree in law specialising in International Law, or an equivalent Swedish or foreign degree. The programme leads to the degree of Master of Laws (LL.M.) (60 credits) in International Operational Law. All courses are given in English.
Future career opportunities
The programme prepares you for a career in the armed forces, government agencies or ministries with a focus on foreign policy, crisis management, security and defence, international or national humanitarian or crisis management organisations, and civil society organisations.
The programme also gives you an opportunity to specialise before applying for doctoral studies in law.
About the programme
The LL.M. programme in International Operational Law gives you as a student a highly specialised, practice-informed education in the international law that governs armed conflict and other crises.
The programme focuses on studying the legal room for manoeuvre for states and other actors in the areas of crisis management, defence and security. The programme covers the entire spectrum from peace to crisis and armed conflict from an international legal perspective.
You will have the opportunity to study, for example:
The right of states to use force against other states or against non-state actors.
The rules of international law applicable to non-state actors in armed conflicts.

How violations of international law, such as war crimes, are regulated and enforced by domestic and international courts.

How cyber operations and hybrid warfare are regulated.
Which laws govern the way countries deal with, and can support each other in the event of, major crises and natural disasters such as storms, earthquakes or volcanic eruptions.

How human rights can be affected in the event of crisis or armed conflict through limitations and state of emergency regimes.

The programme is practice-informed and contains a high degree of application elements, such as different types of exercises and gaming, as well as Socratic course components in order to create an educational environment that is characterised by a high degree of active participation in the programme. Courses are principally taught on campus, but hybrid solutions may be made available on a case-by-case basis for legitimate reasons such as health.
Your teachers will be internationally acknowledged and highly specialised academics and practitioners who link the programme to both current international research and experience drawn from work in international organisations, the armed forces and in international contexts. The teaching staff and the student group are also characterised by a high degree of internationalisation with links to relevant national and international government agencies and intergovernmental and non-governmental organisations. All in all, this creates a dynamic and stimulating educational environment in which students and teachers work closely together.
Outline of the programme
The programme starts with five mandatory courses during the first term, which lay the foundations for the subject of international operational law. This also includes a course on selected aspects of operational law, in which a topical subject will be studied under the guidance of a visiting professor who conducts research in that specific area.
During the second term you will choose two courses, each comprising 7.5 credits, which provide an opportunity for further specialisation, practical application or a broadening towards any of the Swedish Defence University's other subjects, such as leadership, defence systems or political science. The term and the programme are then completed with the writing of a master's thesis. The thesis course comprises 15 credits.
The teaching of all mandatory courses and the elective courses mentioned below are offered in English.
The mandatory courses are:
Advanced Law of Armed Conflict, 5 credits
Human Rights in Crisis and Conflict, 5 credits
International Criminal Law, 5 credits
International Law and the Use of Force, 5 credits
International Operational Law and Peace Operations, 5 credits
International Operational Law – Capita Selecta, 5 credits
Examples of elective courses:
International Operational Law in Operational Planning, 7,5 credits
International Operational Law on Hybrid Warfare and Terrorism, 7,5 credits
International Disaster Law, 7,5 credits
War, Law and Emerging Technology, 7,5 credits
The second part of semester 2:
Master's Thesis, 15 credits
Application
Applicants should attach a CV (no more than 2 pages written in English), a motivation letter (no more than 1 page, in English), 2 reference letters (one academic reference and one professional). If no work-related reference letter can be issued, two academic reference letters are acceptable. All official academic transcripts and necessary official translations to English or Swedish (this applies to applicants with documents in other languages than English, Swedish, Norwegian or Danish), must be uploaded to your University Admissions account under Documents or showing under Merits in the same portal. All documents must be uploaded by February 1, 2023.
Application period opens October 17 2022 and closes January 16 2023.
Application fee and scholarships
Students coming from a country outside the EU must pay an application fee of 900 Swedish kronor and a tuition fee of 105,000 Swedish kronor per year. However, students from outside the EU may also apply for scholarships to cover the cost of tuition. Read more about the scholarships available at the Stockholm Defence University.
Obtain more information about our Master programme
Please fill out this form, we will get back to you in a few days.
Starting Term
Autumn Term 2023
Study Period
2023-08-28 -- 2024-01-14
Requirements
Swedish Degree of Master of Laws (juristexamen) or Degree of Bachelor of Science in Law with Specialisation in International Law, or equivalent, plus English B or English 6
Language of Instruction
The teaching is conducted in English.
Courses
Contact

If you have questions about the course, please contact the Study Counsellors.
You can reach us by e-mail: studievagledning@fhs.se
Discover the Swedish Defence University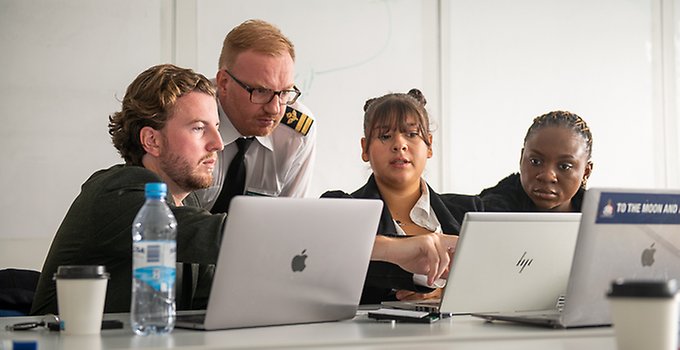 In the Master's programme International Operational Law, the students take part in a joint scenario exercise together with officers from the Senior Officers Program. When we visited the exer...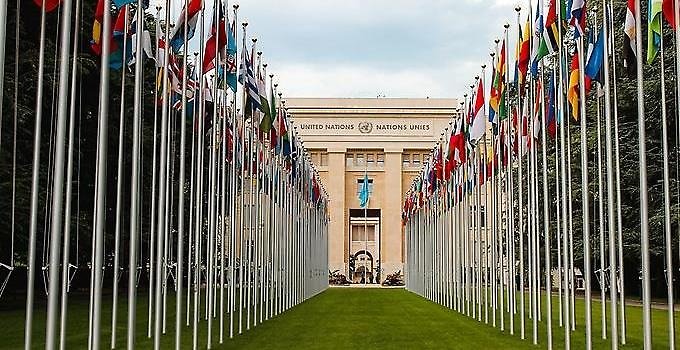 Would you like to work as a legal adviser in the military or at an international organisation, such as the UN? The Swedish Defence University now offers a one-year International Operational...
Studies at Swedish Defence University - a both civil and military university - offers a completely different experience compared to most other universities.