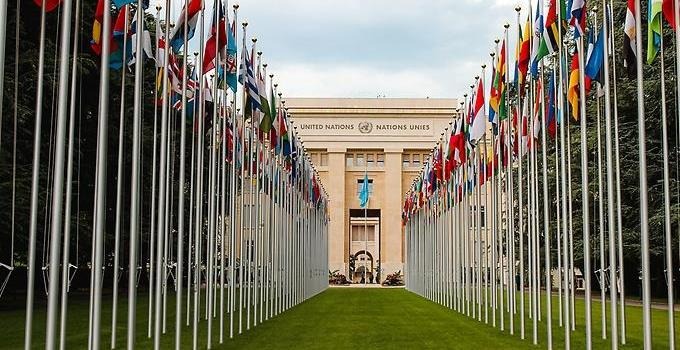 'Today's uncertain world requires an understanding of international legal frameworks'
Would you like to work as a legal adviser in the military or at an international organisation, such as the UN? The Swedish Defence University now offers a one-year International Operational Law master's programme in English that offers a wide-range of international career opportunities.
In an ever-more digitalised and globalised world, understanding international law is becoming increasingly important, regardless of whether you work within a country's borders or for an international organisation.
"There will always be an international context. Whether it's joint military operations with other countries in a domestic setting or in connection with UN peacekeeping operations," says Professor of International Law Jann Kleffner, who has developed the new master's programme together with his colleagues at the Centre for International and Operational Law at the Swedish Defence University.
"Today, it's almost impossible to work with defence and security issues or crisis management without having an international perspective."
Master's programme in International Operational Law
The Swedish Defence University's new master's programme in International Operational Law is aimed at those who already have a bachelor's degree or equivalent in law and are interested in a practice-informed education specialising in how international law regulates armed conflicts or other crises.
"This is a unique programme in that we study issues related to security, defence, and crisis management from an international legal perspective with an operational focus in depth," explains Kleffner.
"We include a lot of practical elements such as applexes, gaming and exercises. Many other universities that offer similar programmes are purely academic and don't approach the law from an operational perspective. But we do."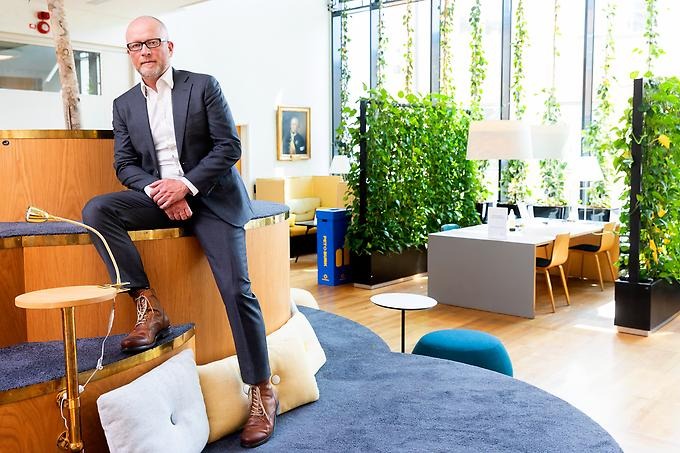 International research and field experience
The programme connects current international research with field experience from international organisations and the Armed Forces. The instructors are highly specialised academics and practitioners who are internationally recognised in their respective fields.
The Swedish Defence University's study environment differs from other higher education institutions. Students have a wide range of backgrounds and experiences, but assemble around the specialised field of defence, crisis management and security. This creates a meeting place that benefits all involved.
"We have many military students as well as many civilian students, so we can really connect these two worlds," says Kleffner. "The Swedish Defence University is also the place where professionals working in military and civilian defence, the ministries and governmental authorities come for their professional development and training. This further enhances the diversity of the environment and the possibilities for students to create professional networks.
Elective courses for further specialisation
The first term of the master's programme in International Operational Law consists of five mandatory courses that serve as the foundation for further study of the subject. The second term consists of two elective courses that provide students an opportunity for further specialisation prior to embarking on their final master's thesis.
Elective courses include:
International Operational Law and Operational Planning
International Operational Law on Hybrid Warfare and Terrorism
International Disaster Law
War, Law and New Technology
"The course in International Operational Law on Hybrid Warfare and Terrorism is aimed at students who want to delve deeper into how international law applies in counter-terrorism operations. And the course in International Disaster Law will probably interest students looking to continue their careers at humanitarian organisations, like the International Committee of the Red Cross or Médecins Sans Frontières," says Kleffner.
Legal adviser or legal specialist
When it comes to potential career paths after completing the Swedish Defence University's new master's programme, the choices are many.
"You can become a legal adviser with the Armed Forces or an international organisation like the UN. But we also provide a foundation for working at humanitarian, human rights or crisis management organisations," Kleffner explains. "You will also be very well equipped to work as a legal specialist at the political strategic level, such as in government offices, or at public authorities."
"In many ways, we live in a more uncertain world today surrounded by many kinds of crises and threats: from pandemics and natural disasters to antagonistic intelligence operations and warfare. And in such a world, the need for understanding the legal framework that governs these situations is greater than ever."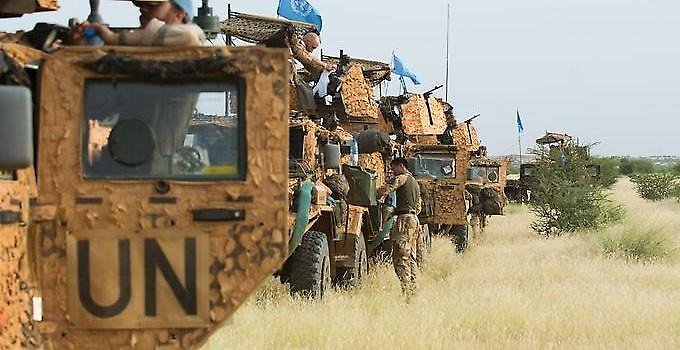 This programme is suitable for those wanting to immerse themselves in the specific field of international law that regulates the actions of armed forces and other actors in armed conflict an...