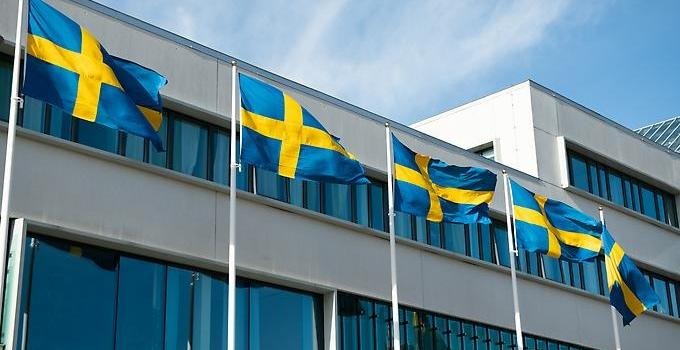 The Swedish Defence University have exchange agreement with partner universities both in and outside the EU.
Students who study at the Swedish Defence University through a formal student exchange agreement between their home university and the Swedish Defence University are exchange students.
Exchange student at the Swedish Defence University
The duration of the exchange programme is typically one semester (30 ECTS). Autumn semester offers consist of undergraduate level courses and Spring semester offers consist of graduate level courses. Interested students at our partner universities need to follow the steps outlined by their own universities in order to be nominated by their home institution and apply to our exchange programme in Stockholm.
Partner universities in the EU
At the moment, the Swedish Defence University has agreements with the following universities:
The Swedish Defence University's partner education institutions for officer students are:
The Swedish Defence University currently has the following partner education institutions outside the EU.
Macquarie University, Australia (there are four places available to master's students a year). The announcement is made in November and contains information about the application process.

Application Process after Nomination
Once we have received the nominations from our partner universities, we will contact the nominated students by e-mail with further explanations.
When a student is accepted for our exchange programme, you will receive a Letter of Acceptance. Students outside of the EU/EEA are encouraged to contact the Swedish Migration Agency in order to start the application process for the VISA & residence permit.
Offered Courses
The following list is an example of courses previously offered. An updated list will be communicated to the partner university in due time for the application period. Please contact exchange@fhs.se for further information.
Autumn (Bachelor level)
Irregular Warfare

Pdf, 74.5 kB.
Nuclear Weapons in International Security

Pdf, 71 kB.
The Security Politics of the Nordic Countries

Pdf, 68.7 kB.
Spring (Master level)
Civil-Military Relations (Reading Course)
Political Influence Through Strategic Narratives in International Security (Reading Course)
Public Policy Analysis (Reading Course)
If you are a freemover and interested in our English-taught courses and programmes, we advise you to have a look at our free-standing courses or full Master's programmes instead.
If you are a Swedish student at SEDU seeking exchange studies abroad, please visit our study abroad pages.
Contact