Do you want to borrow an e-book?
The Anna Lindh Library has access to more than 200,000 e-books from various publishers. Many of the e-books are course literature.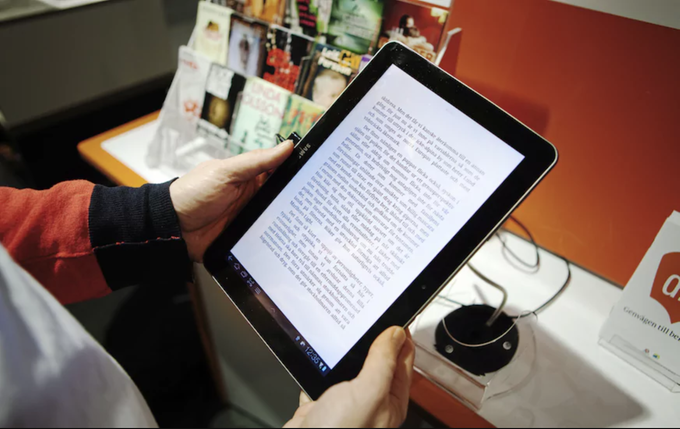 Search for your e-books
You can search for e-books in our search service Primo, where you limit the search to Books - Available online. You can also search directly in the e-book databases if you click on e-books in the menu under Borrow & Read.
» Our search tool for e-books in Primo

How to access e-books
The e-books are available on the Anna Lindh Library website for all employees and students. For external visitors, e-books are available for reading on the public computers in the main library of the Swedish Defence University.
Loan periods, printouts, copying and downloading
Loan periods, printouts and downloads vary depending on which supplier and publisher the book comes from. All our e-books can be read online and many can also be downloaded to your own computer, tablet or mobile for a certain length of time. When you download a book, you choose the loan period. The loan period varies but is usually between 1 and 28 days. When the loan period is over, you cannot read the book any longer, even if the file remains on your computer. If you want to borrow the book again, you need to download it again.

Most books can be read by multiple users at the same time, but some books are limited to one, two, or three simultaneous users. If the book has been borrowed, you can join a queue for it by entering your e-mail address. You will then receive a message when the book is available again.


E-book databases
More information about features and opportunities to print and download from our various e-book databases can be found here:
» Ebsco
Software for reading e-books

Adobe ID is needed for authentication if you use Adobe Digital Editions (computer, tablet, smartphone) or an app like Bluefire Reader and ReadEra (tablet, smartphone) to read e-books. You can download the apps here.